15 Homemade Log Splitter Ideas & Inspiration
If you're someone who enjoys a crackling fire in the fireplace or in the backyard for a bonfire, a log splitter is a handy tool to have laying around. Instead of busting up a tree trunk with an ax, a log splitter will do the hard work for you. 
These tools can be pricey, but you can cut costs with a DIY log splitter that will be the right size and power for you. 
Four-Blade Splitter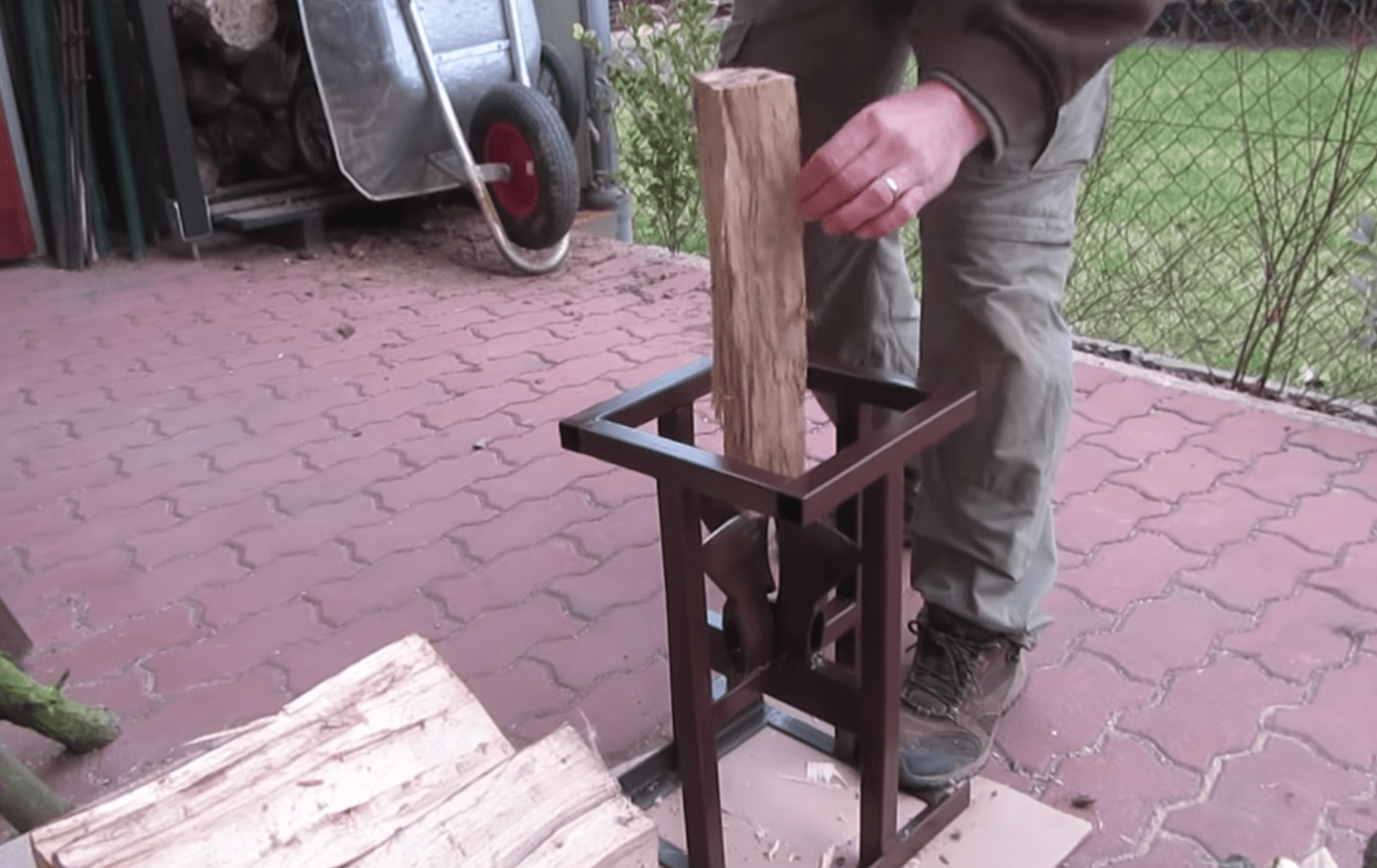 This log splitter has four blades so will cut a single log into four pieces with ease. 
What makes this DIY log splitter stand above a lot of others is the amount of detail the maker put into it. It doesn't even look like a DIY project! 
Homemade Log Splitter with 4 Blades by Dabberty / YouTube
High Powered & Portable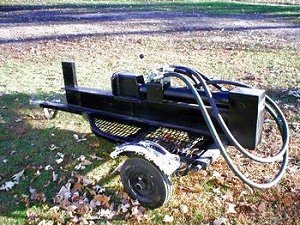 Having a portable log splitter will make life a lot easier if you have to transport the wood from one location back to your house. 
You don't have to have the fanciest log splitter around to have a lot of power, as evidenced by this DIY project. 
Building a Log Splitter by RingOLake
Unicorn Splitter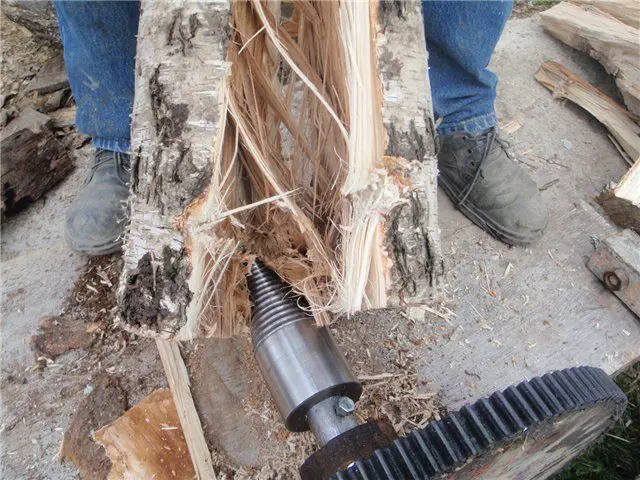 First of all, the name of this log splitter is just fun (unicorns are trendy, right?) but it's also a great functioning DIY log splitter. 
You don't need a lot of skill or materials to recreate this small-scale splitter. 
Unicorn Log Splitter from Instructables
Hydraulic Log Splitter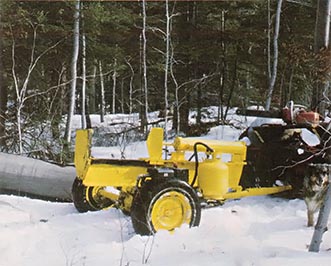 If you need a log splitter for a large project, you need one with a lot of power. 
This DIY log splitter uses hydraulics to power it and will end up giving you a good clean cut. 
Hydraulic Log Splitter from Mother Earth News
Log Splitter With Loading Arm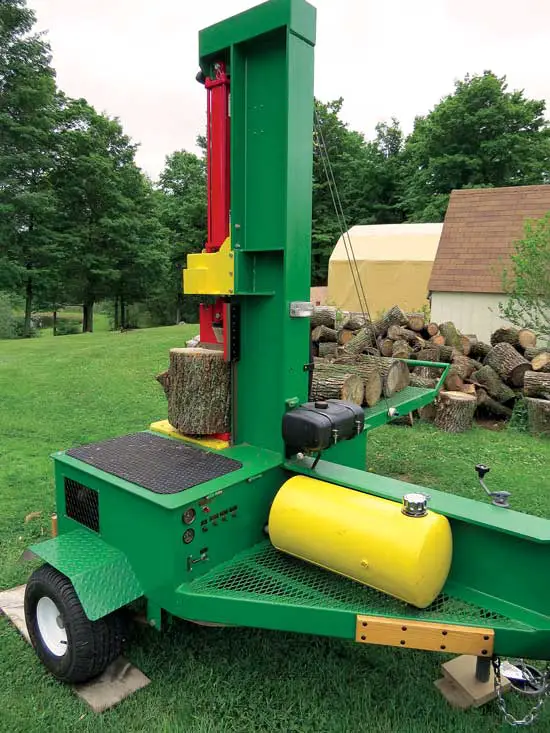 So, technically if you're looking for log splitter plans, this isn't them, but it's great inspiration for a DIY project.
This log splitter was designed by someone who wanted something that was easier oh his body and back, and his final product is amazing! 
DIY Log Splitter Loading Arm from GRIT Magazine
Repurposed Parts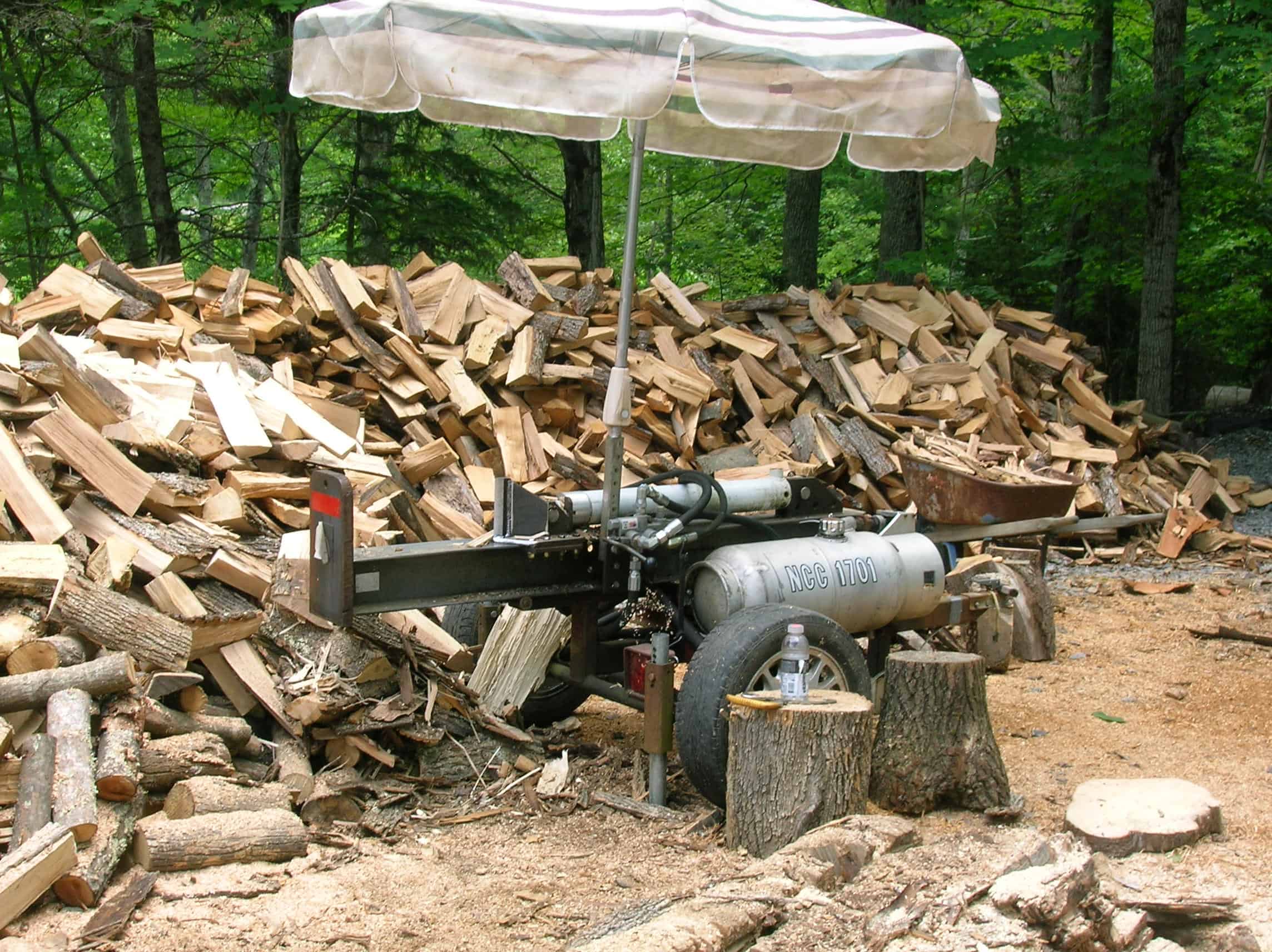 One of the best things about DIY projects is the ability to use spare parts and scrap pieces to save even more money. 
This portable log splitter is made completely out of repurposed materials and works just as well as a high-end version. 
Building a Small Log Splitter from BeckmannAG
Screw Log Splitter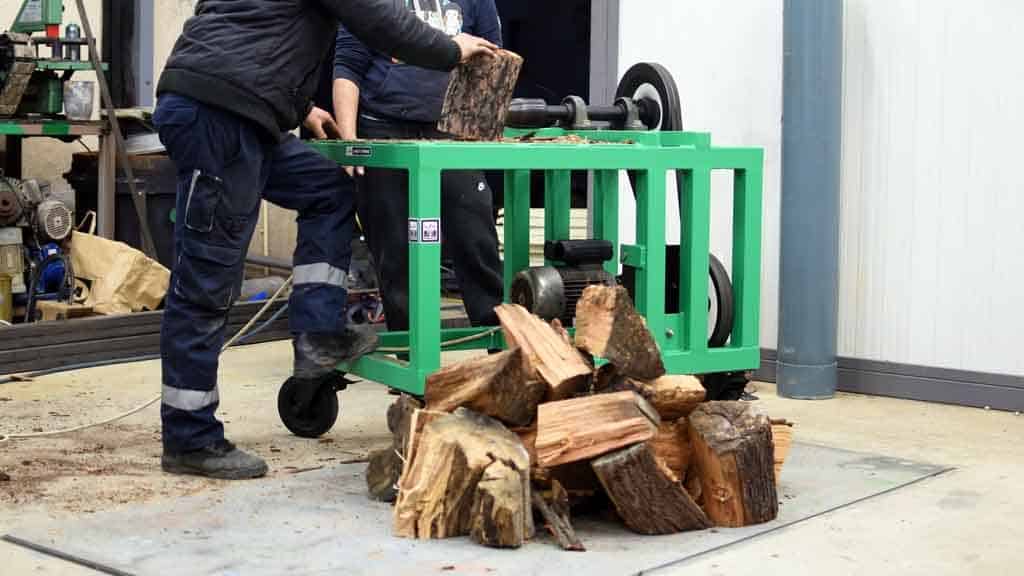 This is an example of a huge unicorn log splitter. It's great for big projects and still has a simple design. 
Even better? You can learn how to make it only five steps.
Screw Log Splitter from Instructables
Tow-Behind Log Splitter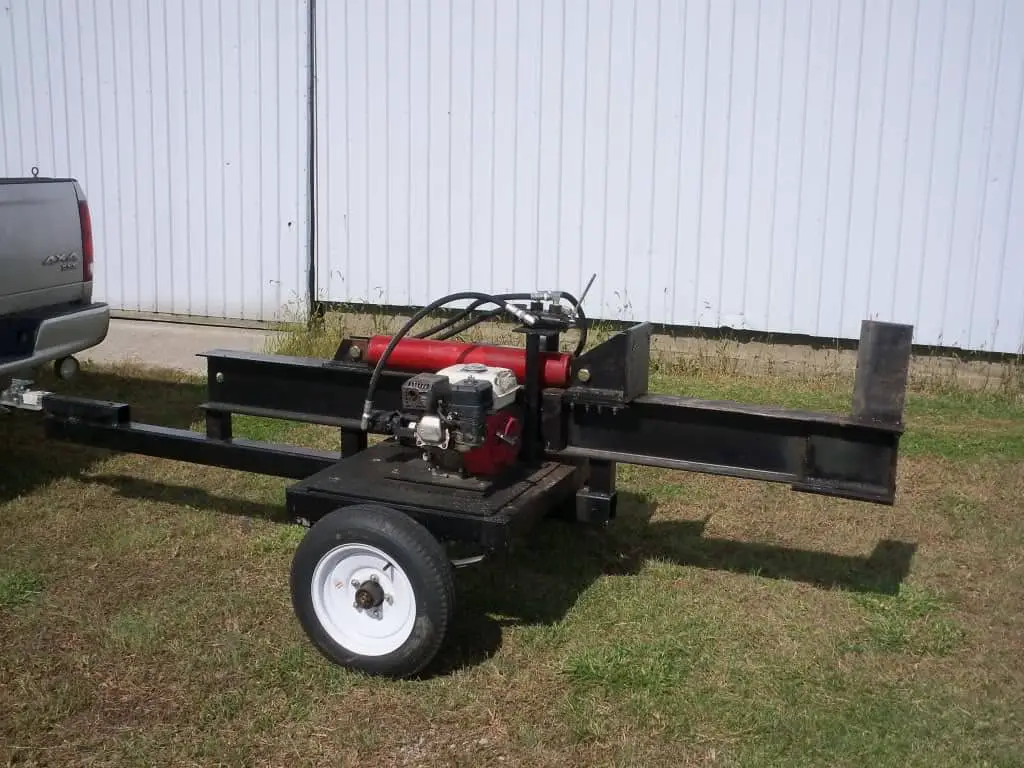 Here's another design for a portable log splitter that hooks up to the hitch on the back of a truck or SUV. 
This person made his entirely from scratch and it works like a dream! 
Homemade Log Splitter Ideas from Hearth
Upright Foot Operated Splitter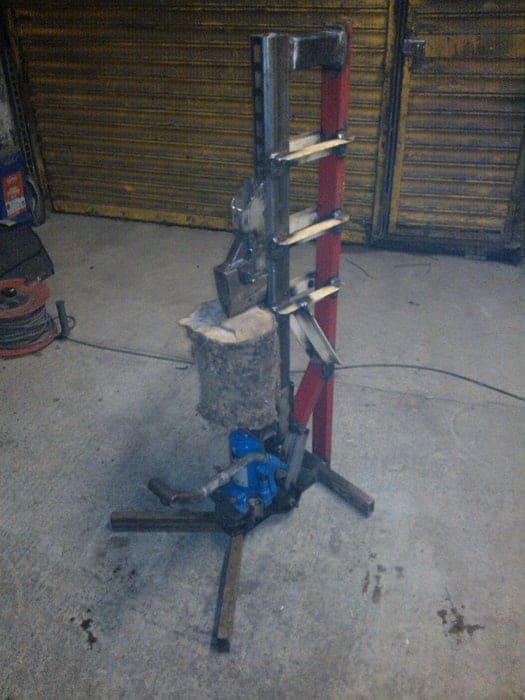 One of the easiest ways to operate something that requires you to use two hands? With your feet! 
This DIYer made an upright log splitter that he can control with his foot for better safety and precision. 
Foot Operated Log Splitter from Instructables
Classic Design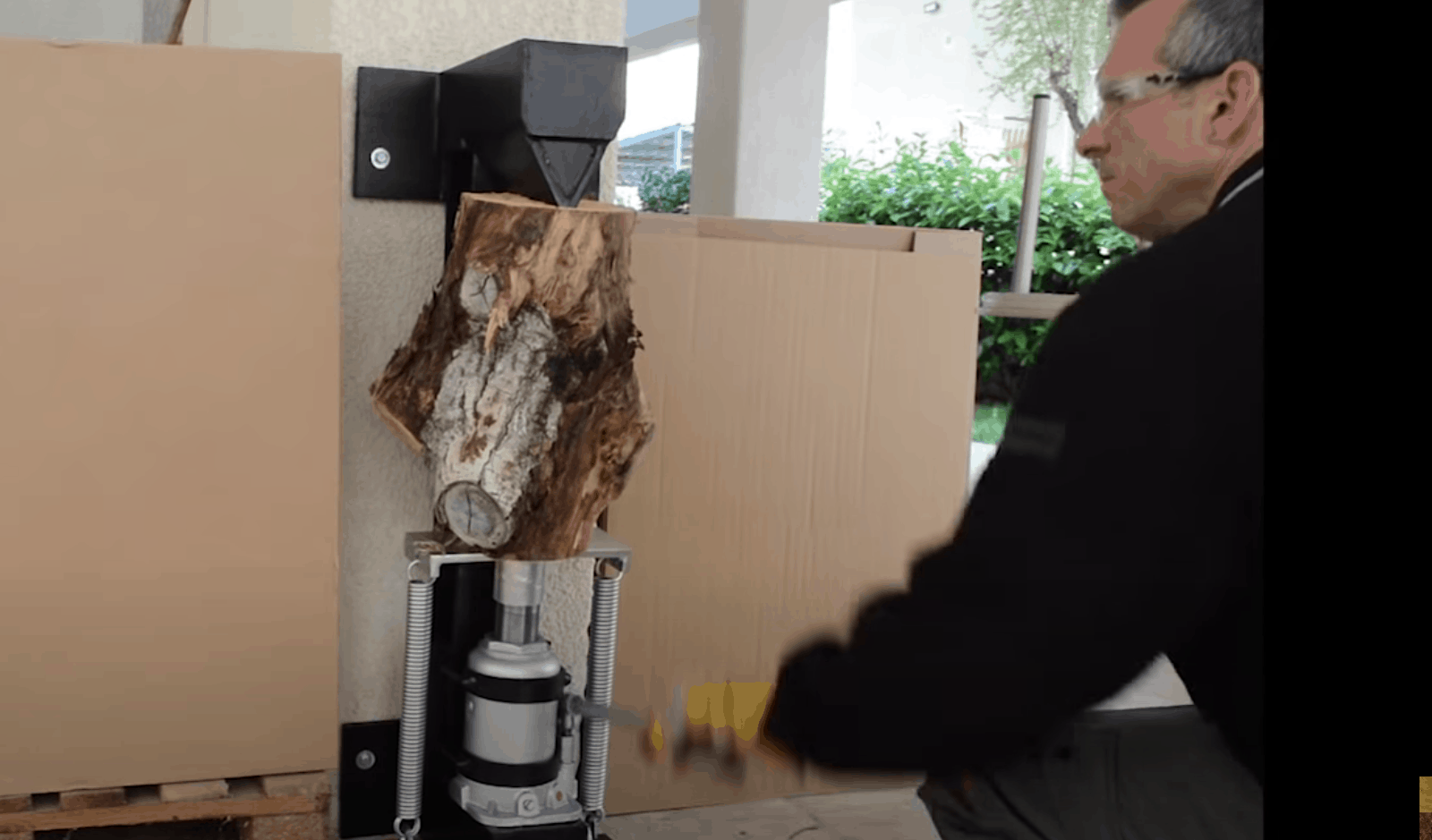 Here is another classic wood splitter design, once again made entirely of scrap metal. 
If you're looking for a great tutorial for making your own wood splitter, this video will give you detailed step-by-step instructions. 
DIY Wood Splitter From Scrap Metal from Rust Is Gold / YouTube
Mini Screw Splitter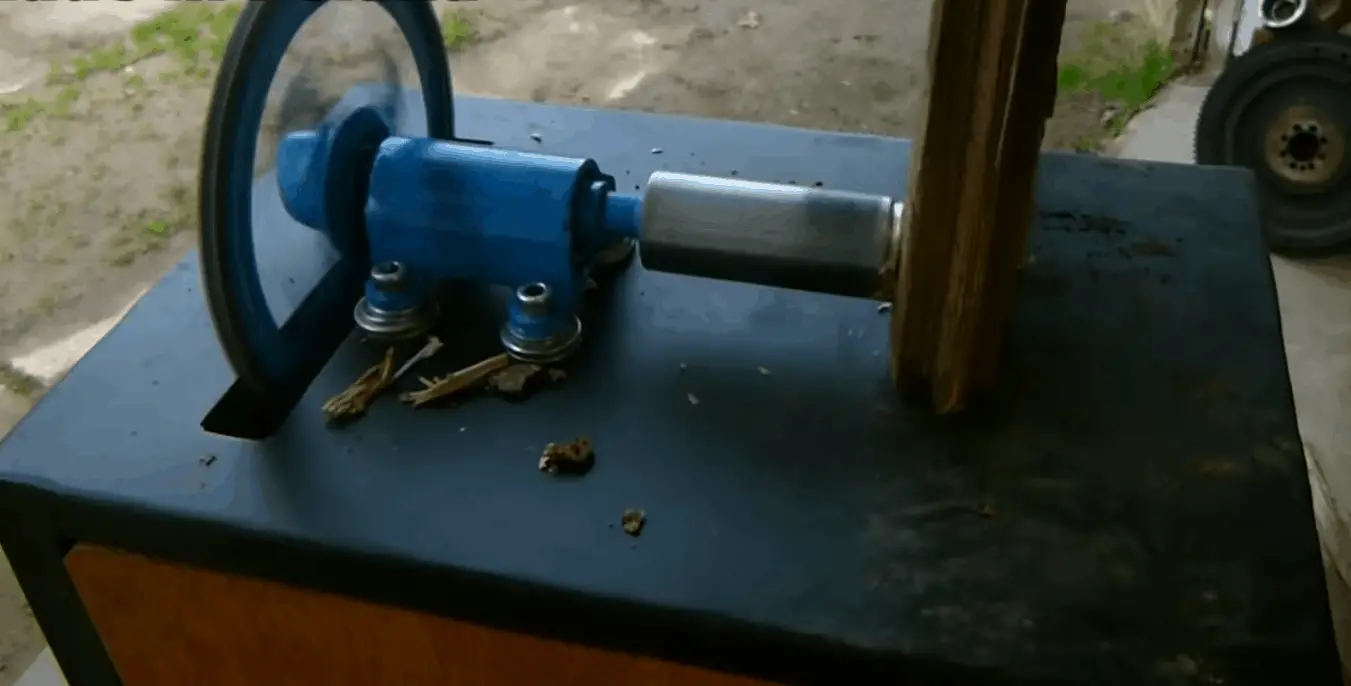 This unicorn log splitter is for small projects but still delivers great results. 
You'll definitely want to be careful with this particular model, but the simple, compact design is worth the extra precautions. 
Make Your Own Mini Screw Log Splitter Out of Scrap from Brilliant DIY
DIY Kindling Cracker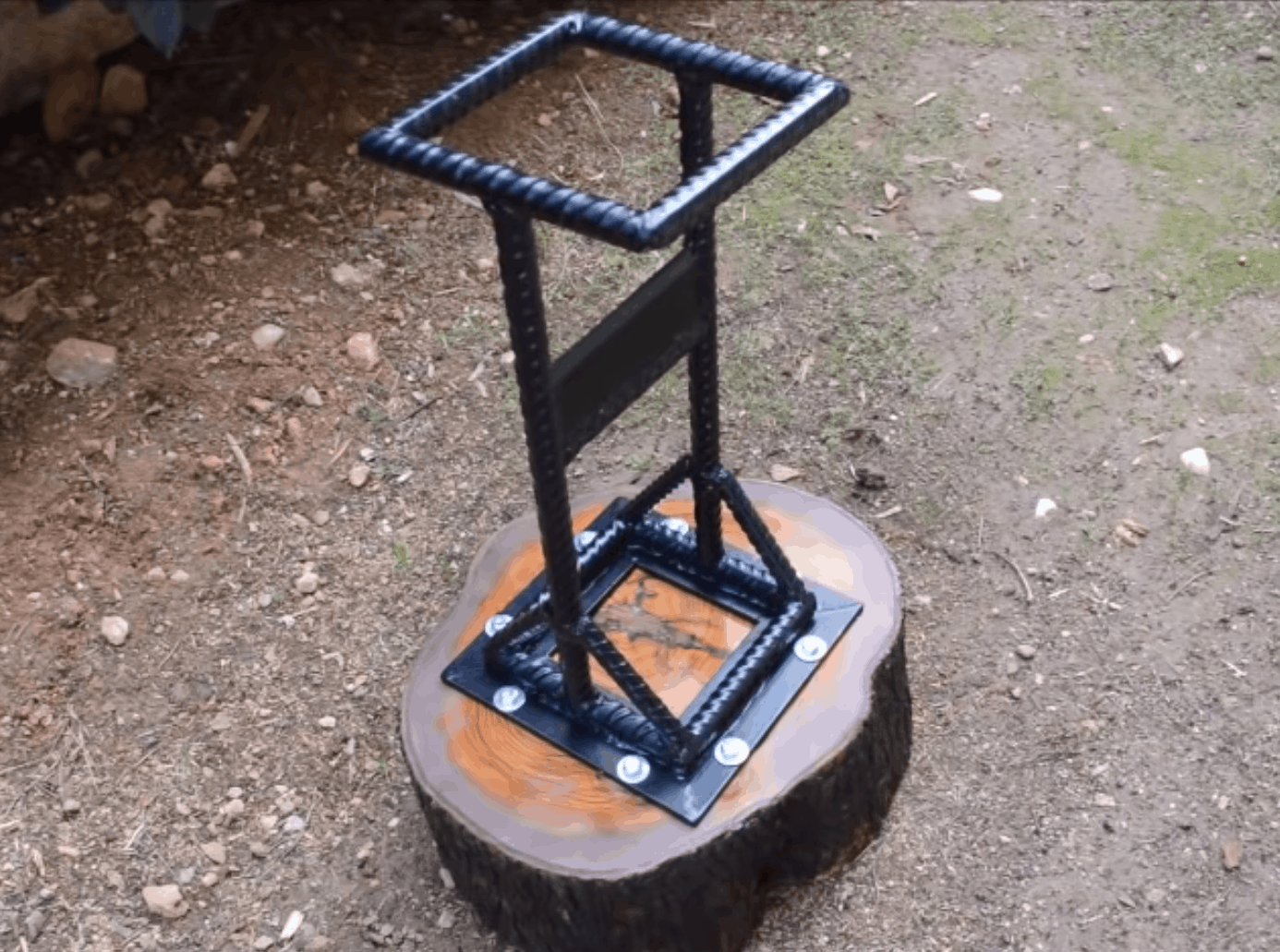 This homemade log splitter only has one blade and is meant for smaller projects, but it does it well! 
It's also another great example of how much of a difference a little extra time for details can make. 
DIY Kindling Cracker / Log Splitter from Rebar from Rust is Gold / YouTube
Scrap Metal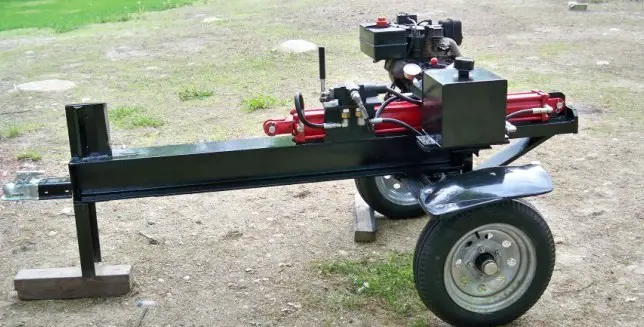 If you have some scrap metal laying around, here are some plans for how to use it! 
This is another example of how a DIY project can still produce a high-functioning tool (that costs next to nothing). 
Scrap Yard Log Splitter Build Job from Log Splitter Plans
Easy Kindling Splitter 
Here's another DIY kindling splitter with a single blade, but is a little taller (so it doesn't require any crouching over). 
Even better? It can be made in only four steps! 
How to Make a Kindling Splitter from Instructables
Scrap Hydraulic Log Splitter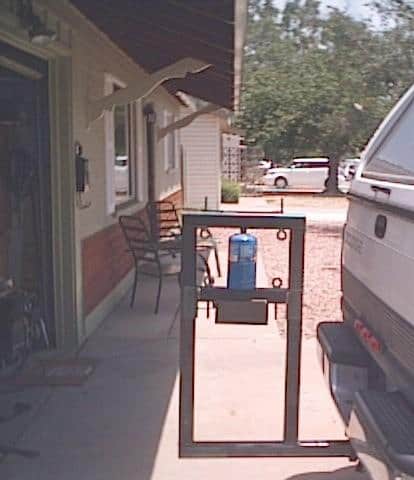 Hydraulics can help add a lot of power to a tool and save on other, more expensive types of energy. 
This blogger made a super simple, but definitely effective log splitter with hydraulic power from scrap metal. 
DIY Hydraulic Log Splitter from Stealth Survival
Conclusion
If you're someone who just wants to split some logs here and there, you definitely don't want to invest the amount of money you'd need to purchase a log splitter at retail price. If you do have big projects, the savings of a DIY log splitter are astronomical, and the quality can still be there if you do it right. 
The most important thing to remember with this DIY project is safety – so as long as you have some experience under your belt and know how to navigate around a saw blade, you're good.