10 Homemade Fruit Fly Trap Ideas To Keep Your Home Pest-Free
Have you ever been sitting at home, minding your own business, and suddenly noticed a little pack of fruit flies? Then, did you frantically start searching Google to learn how to catch fruit flies?
There are products out there that claim to solve the fruit fly problem, but why spend money on something you don't need to (on chemicals, no less)? You can make your own fruit fly trap with very little effort. 
Using Items You Already Have In Your Pantry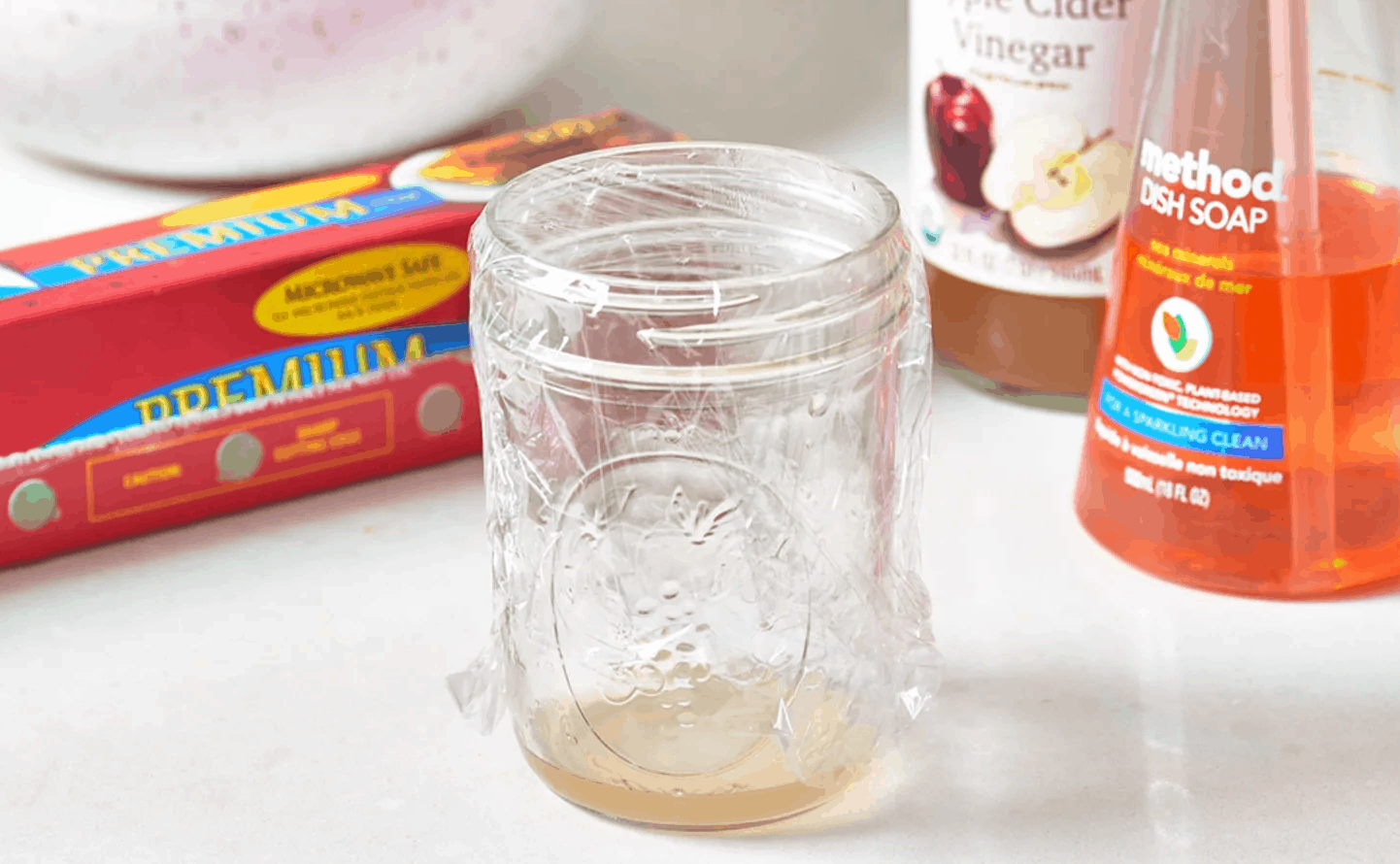 Fruit flies are attracted to sweet things, so it makes sense to use something sweet to lure them into your trap!
You can create a dish soap and apple cider vinegar fly trap with a jar and some plastic wrap. You'll be amazed by how quickly it eliminates your pests.  
Homemade Fruit Fly Trap by Apartment Therapy
Discarded Fruit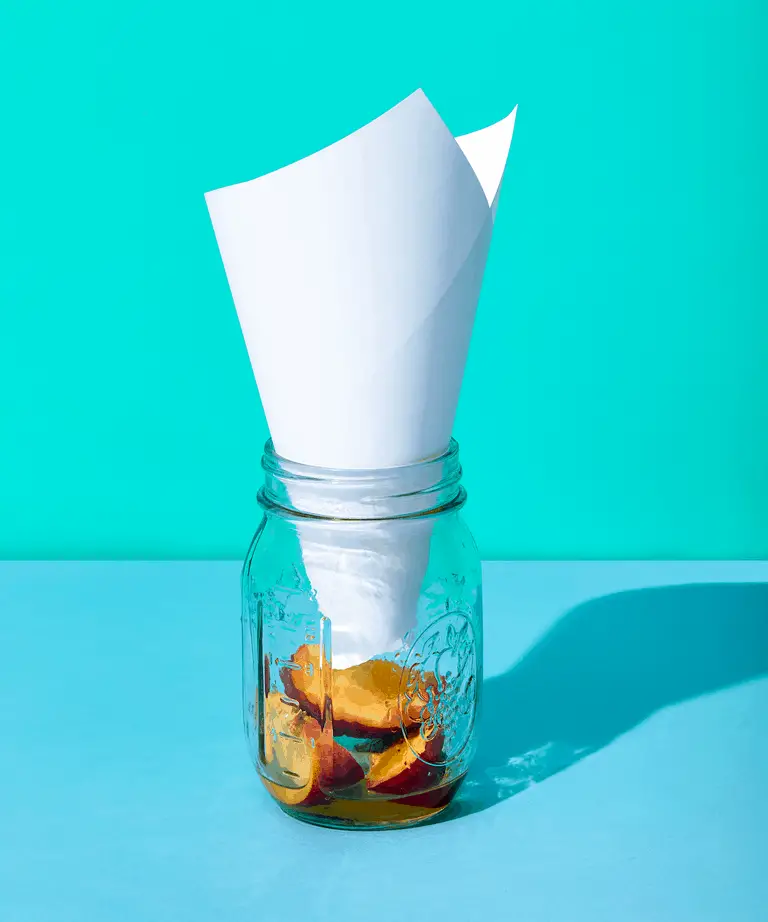 One of the biggest drawbacks to store-bought fruit fly traps is that they sometimes use chemicals that aren't ideal to use around the house. 
So, you can make your own natural fruit fly trap by saving a small slice of whatever fresh fruit you're eating anyway. Learn how to make it, and how it works, on the Good Housekeeping website. 
How to Get Rid of Fruit Flies by Good Housekeeping
A Little Fruit Juice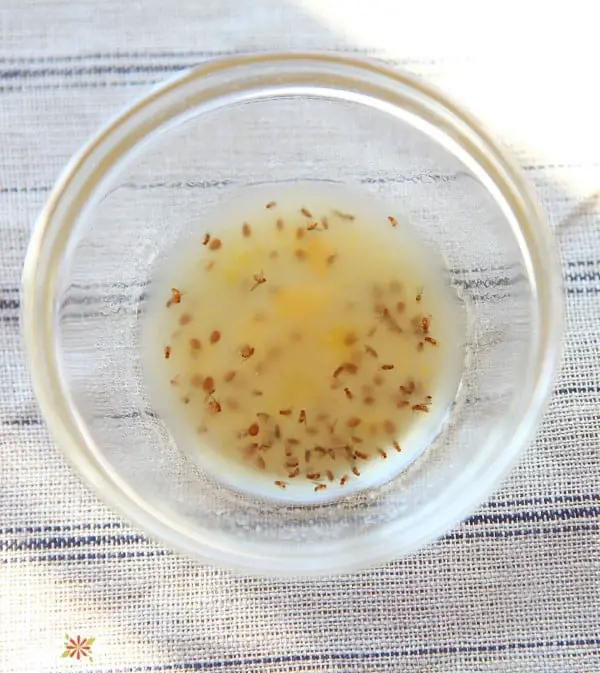 Instead of using apple cider vinegar to catch these little gnats, try some borderline-expired fruit juice. 
This DIY fruit fly trap works similarly to the apple cider vinegar method, so whichever you decide to make is really up to you and whatever you have in your pantry already. 
How to Make a Quick and Easy Fruit Fly Trap by Garden Therapy
Some Wine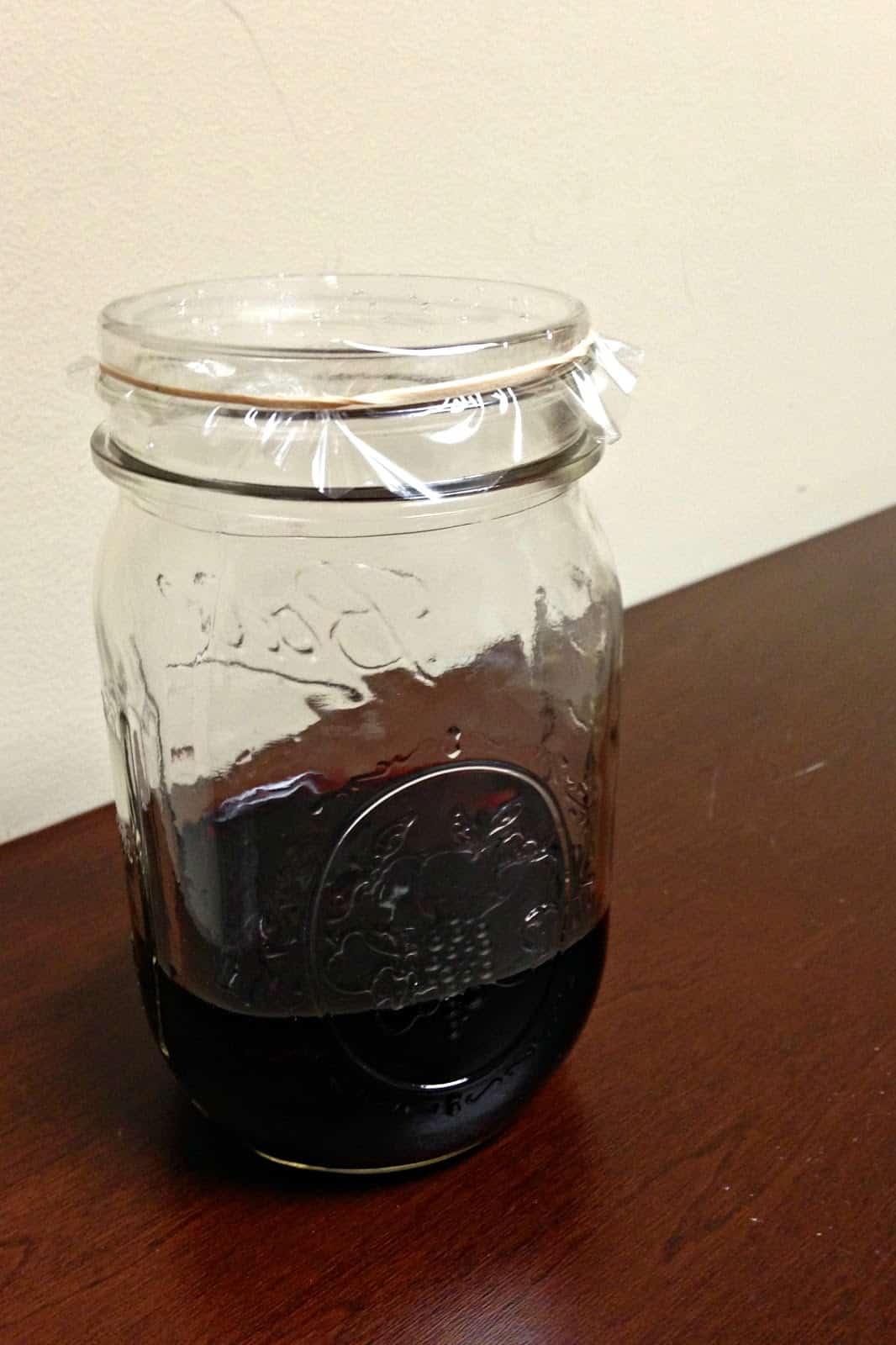 Look, asking you to make a wine fruit fly trap is asking a lot, because it means asking you to sacrifice some of your wine, but it's so easy!
This isn't the best fruit fly trap option available, but it's a really easy one to make if you're a fan of vino! 
How to Get Rid of Fruit Flies by Insight Pest
Milk & Sugar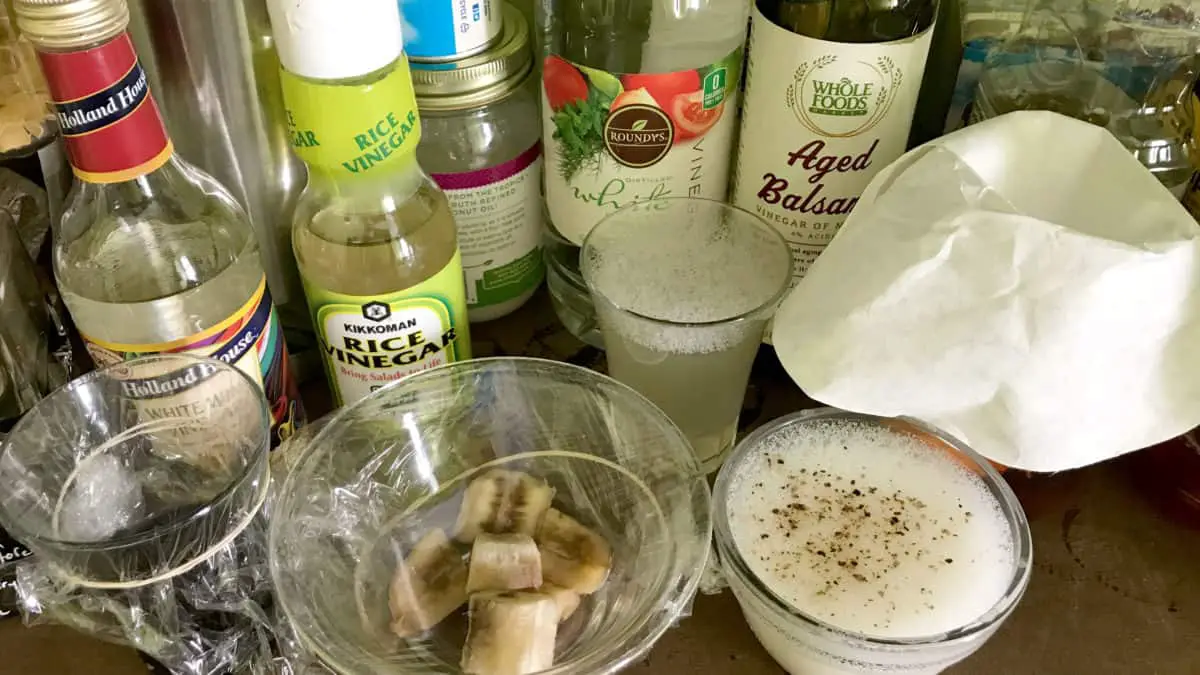 When making a fruit fly trap, vinegar is often a go-to ingredient, but you can also use coffee basics like milk and sugar! 
A little dish of milk, sugar, dish soap, and black pepper will attract those fruit flies in no time! 
How to Make a Homemade Fruit Fly Trap by Taste of Home
Catch Them With Honey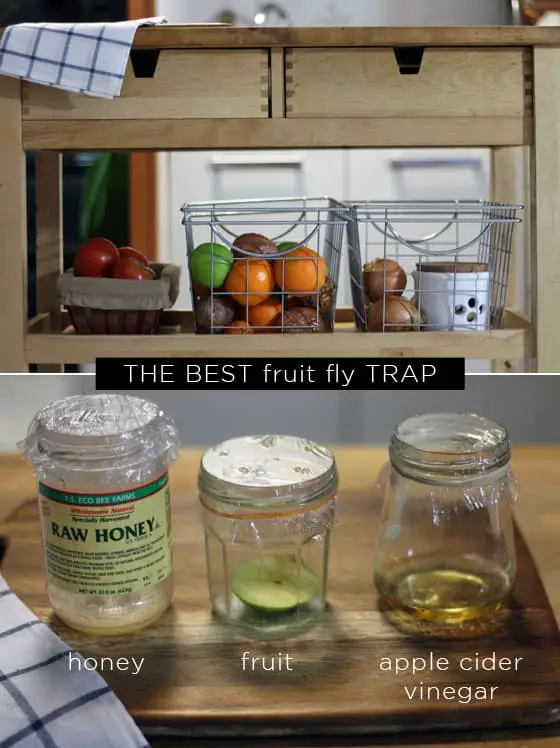 As it turns out, catching fruit flies with honey is an option, but it might not reign superior to vinegar. 
This blogger did a test on which method was more effective, and vinegar blew honey out of the water. So, imagine the flies you could catch if you mixed them together. 
How to Get Rid of Fruit Flies Naturally by Little Green Dot
Trap Them With A Paper Cone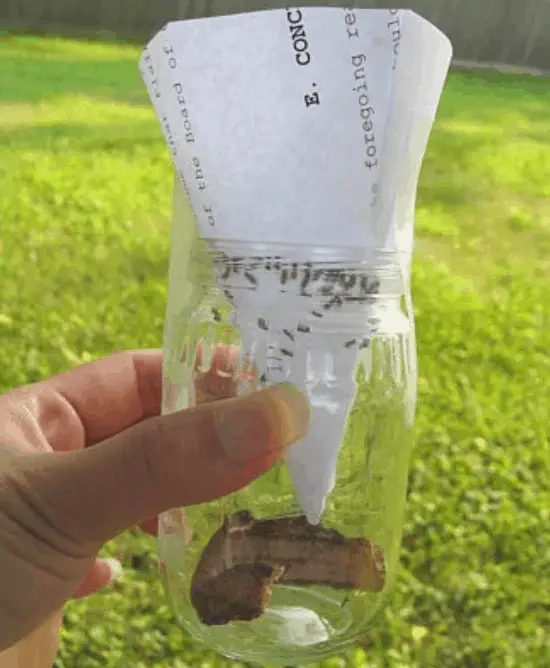 If you are someone who is annoyed by fruit flies but doesn't necessarily want them to die, you can use some paper to make a safe trap. 
To make this trap, all you have to do is roll up some paper into a little cone and put it in a jar that has fruit at the bottom. The flies will get trapped, but not die, so you can just release them outside the next morning. 
How to Make a Humane Homemade Fly Trap by ThoughtCo
Using Beer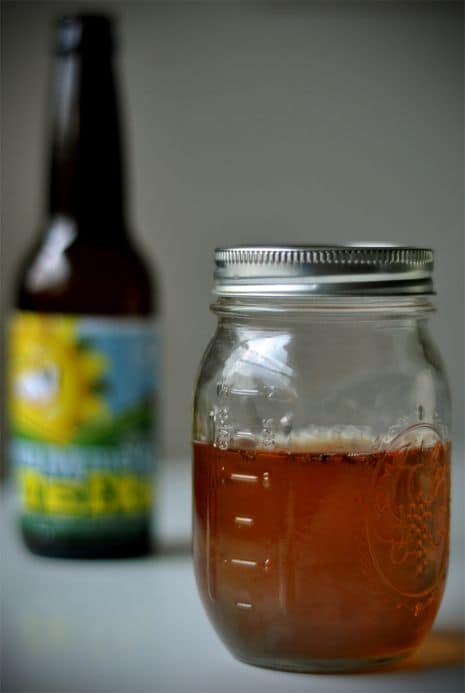 It's hard for you to resist a cold beer on a hot day, and the same can be said for little fruit flies. 
To make this little fruit fly killer, just pour ½ cup of beer into a jar or drinking glass and cover it with plastic wrap with a few holes poked into it. The flies will come in for a drink and won't be able to get out. 
Fruit Fly Trap DIY by Curbly
Rotted Fruit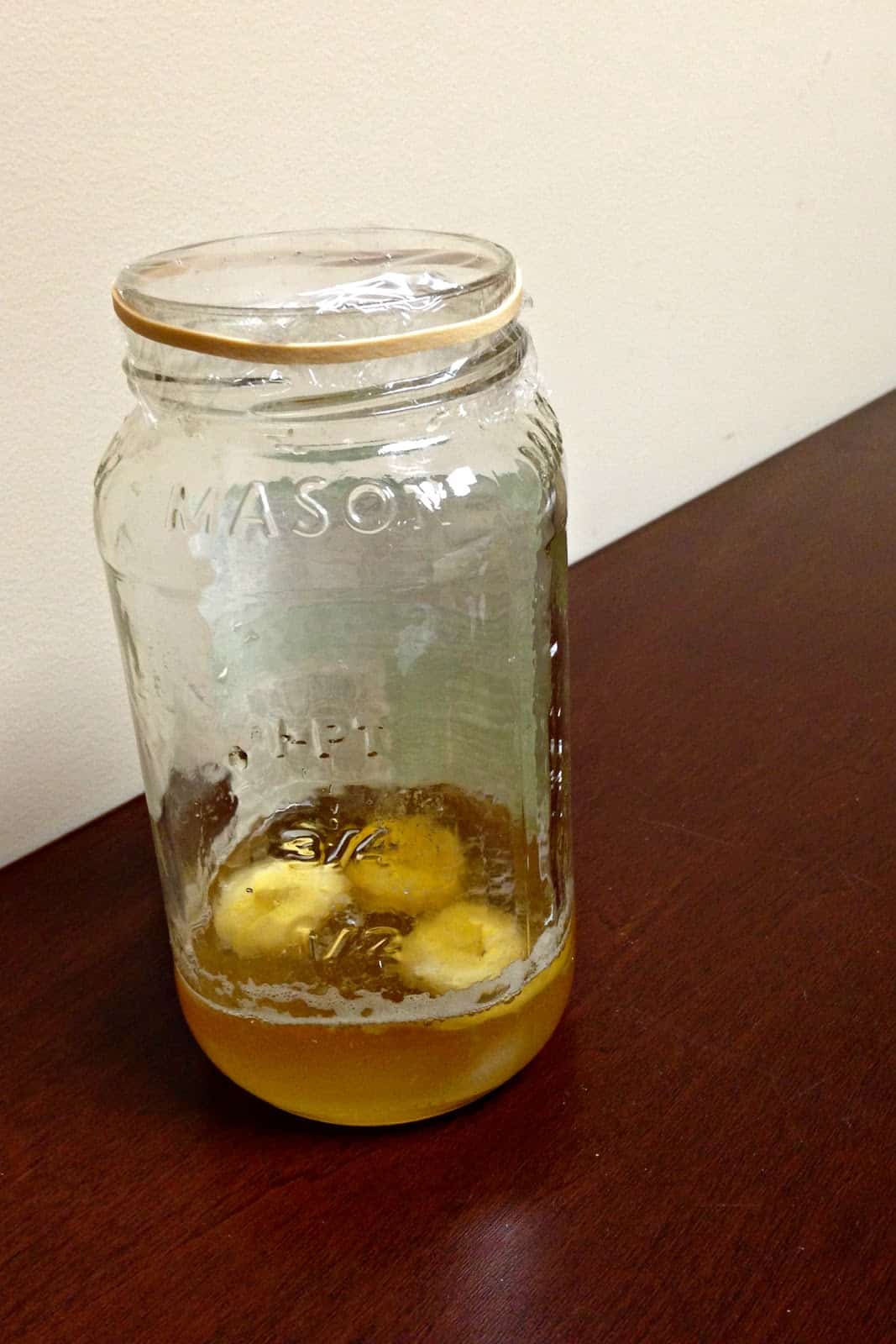 We're all guilty of buying produce that, unfortunately, goes bad before we have a chance to eat it. But rotted fruit is what fruit flies love the most. 
Just cut that bad fruit up and put it in a jar with some apple cider vinegar, sugar, and honey, cover it up with suran wrap with little holes, and you've created a fantastic trap. 
How to Get Rid of Fruit Flies by Insight Pest
A Simple Candle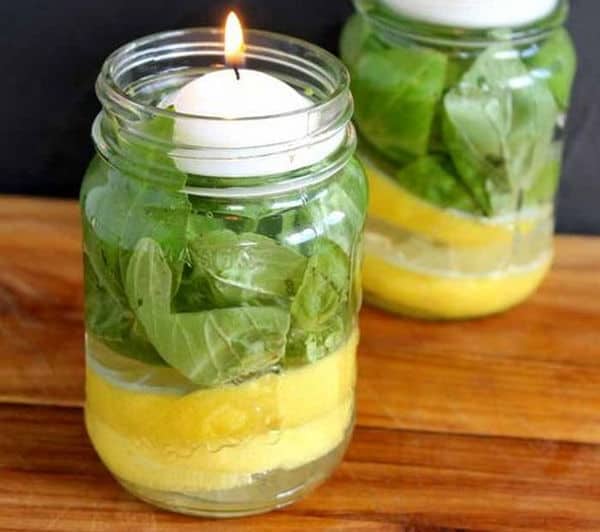 For this fruit fly trap, you need a candle and a bowl of water. If you want to go off the recipe a little bit, you can also add a few drops of apple cider vinegar to the water – for good measure. 
At the end of the day, place the candle with the bowl of water next to the area where the fruit flies are congregating. Turn off the lights, and the flies will congregate at the flame. There will be no survivors. 
How to Get Rid of Vinegar Flies in the House by Gud2Know Tips
Conclusion
Unfortunately, fruit flies and gnats are always going to be something that pops up from time to time, but you don't have to choose between killing them with harsh chemicals or letting them take over the place. 
A homemade fruit fly trap can be extremely effective and resourceful. You're not hurting the environment, you don't have to worry about its safety around your kids, and you probably already have all the materials you need in your house.