50 DIY Greenhouse Plans & Tutorials For Anyone With A Green Thumb
Anyone who has a green thumb and enjoys a thriving garden can benefit from a homemade greenhouse. They can keep your flowers protected in the winter, help promote growth, and are actually easy to DIY. 
If you don't have a lot of outdoor space, your plants can still benefit from a tabletop or even an indoor greenhouse. There are no shortage of plans to help your plants thrive. 
Barn Style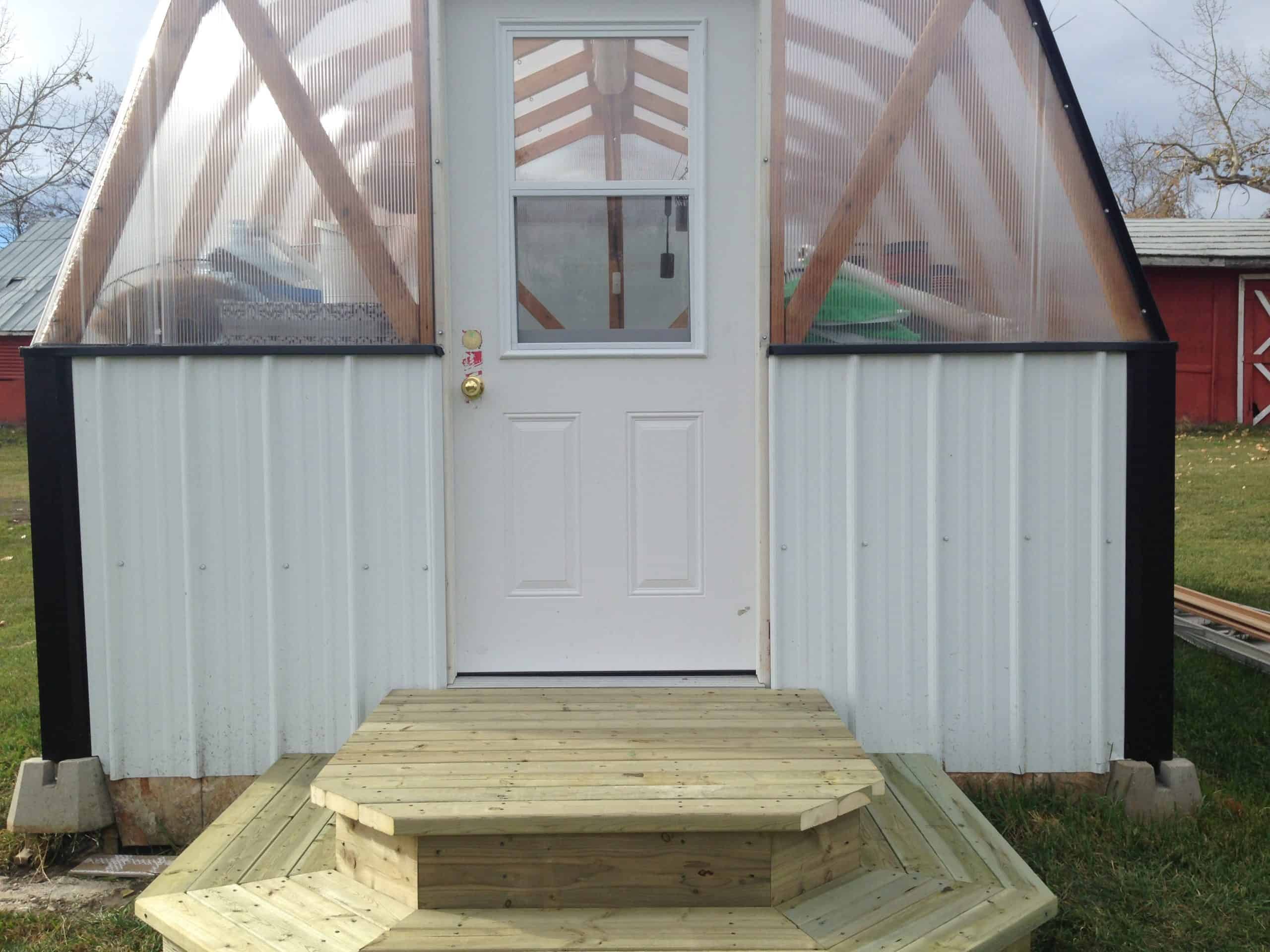 You don't have to live on a farm to appreciate a barn design, especially when it's built to serve as a greenhouse. 
Ana White has all the plans you need to recreate this stunning build. 
DIY Greenhouse by Ana White
From a Recycled Car Port
This DIYer built their greenhouse using an old car port, but if you don't have one of those you can use these plans for inspiration. 
The key takeaway here is using recycled materials to keep it as eco-friendly as possible. 
Make a Greenhouse From an Old Car Port by Instructables
Big & Budget-Friendly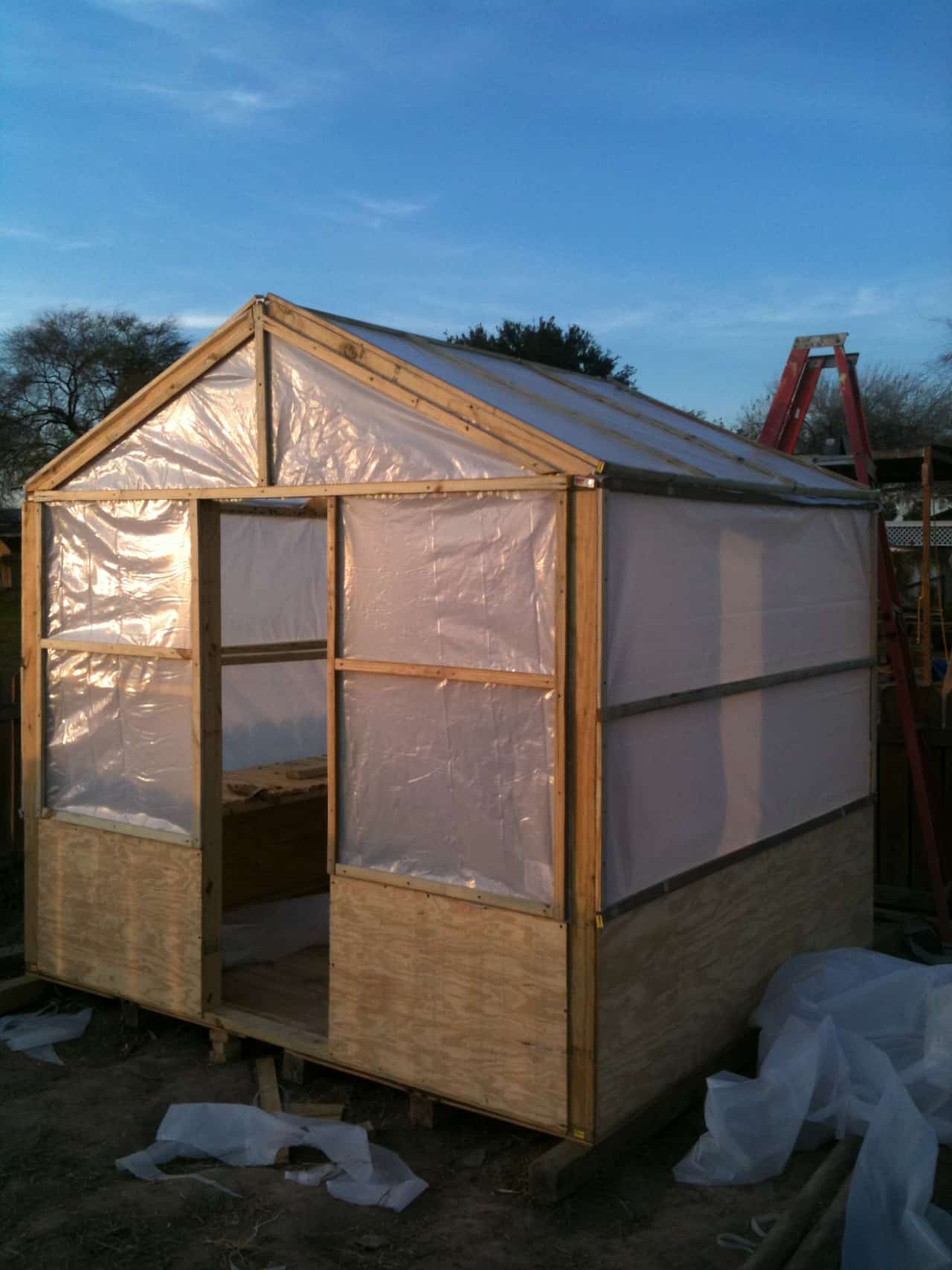 If you have a lot of outdoor space, there's no reason to go tiny with your greenhouse. 
This greenhouse is not only large enough to house a lot of plants, but it's also built using budget-friendly materials. 
Building a DIY Greenhouse by On the Farm
In-Ground Greenhouse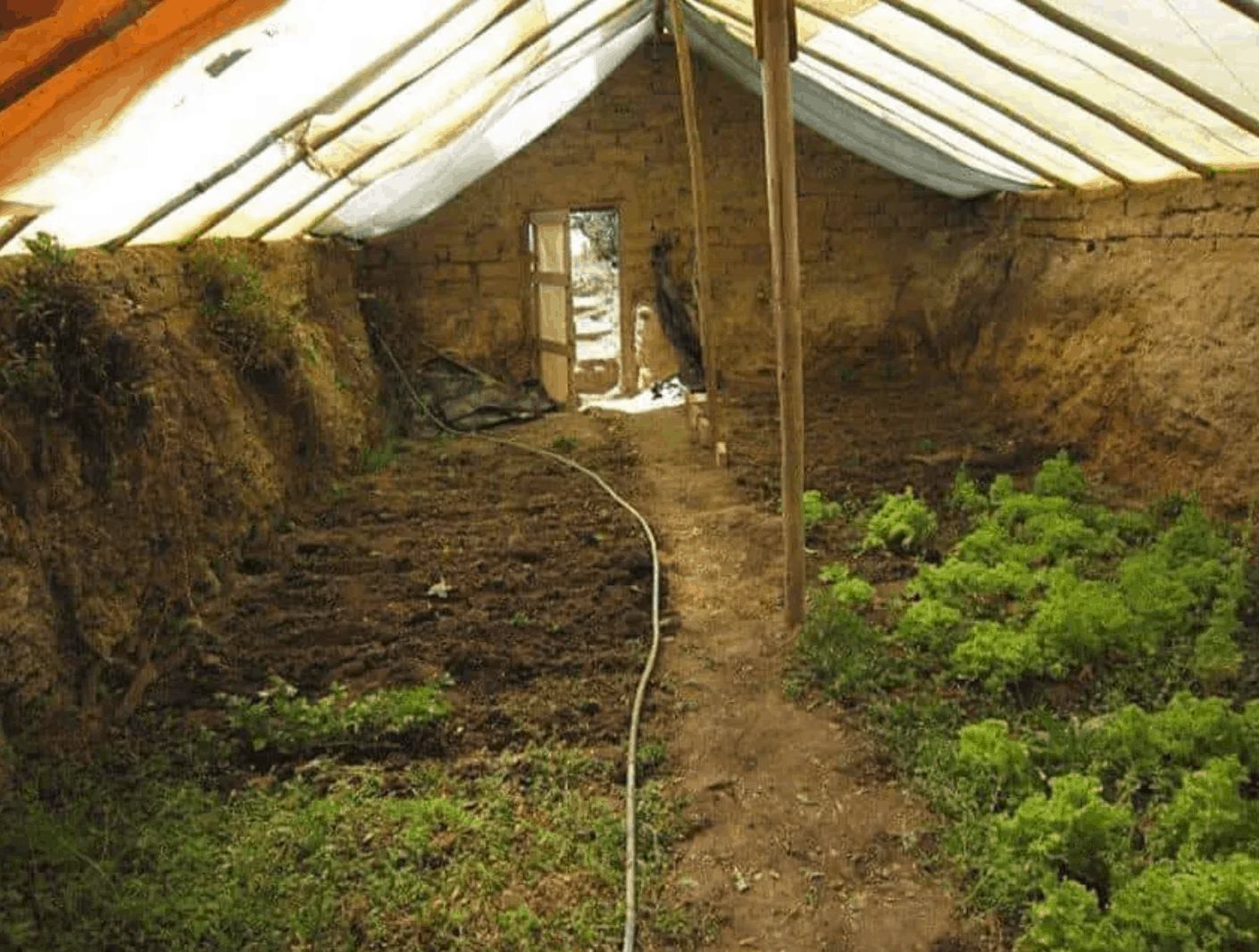 If you have an HOA that is firmly against backyard builds, you may be able to get around it with an underground greenhouse. 
It's a big undertaking, but you can learn how to do it from Tree Hugger.
Build a $300 Underground Greenhouse for Year-Round Gardening by Tree Hugger
Recycled Glass Jars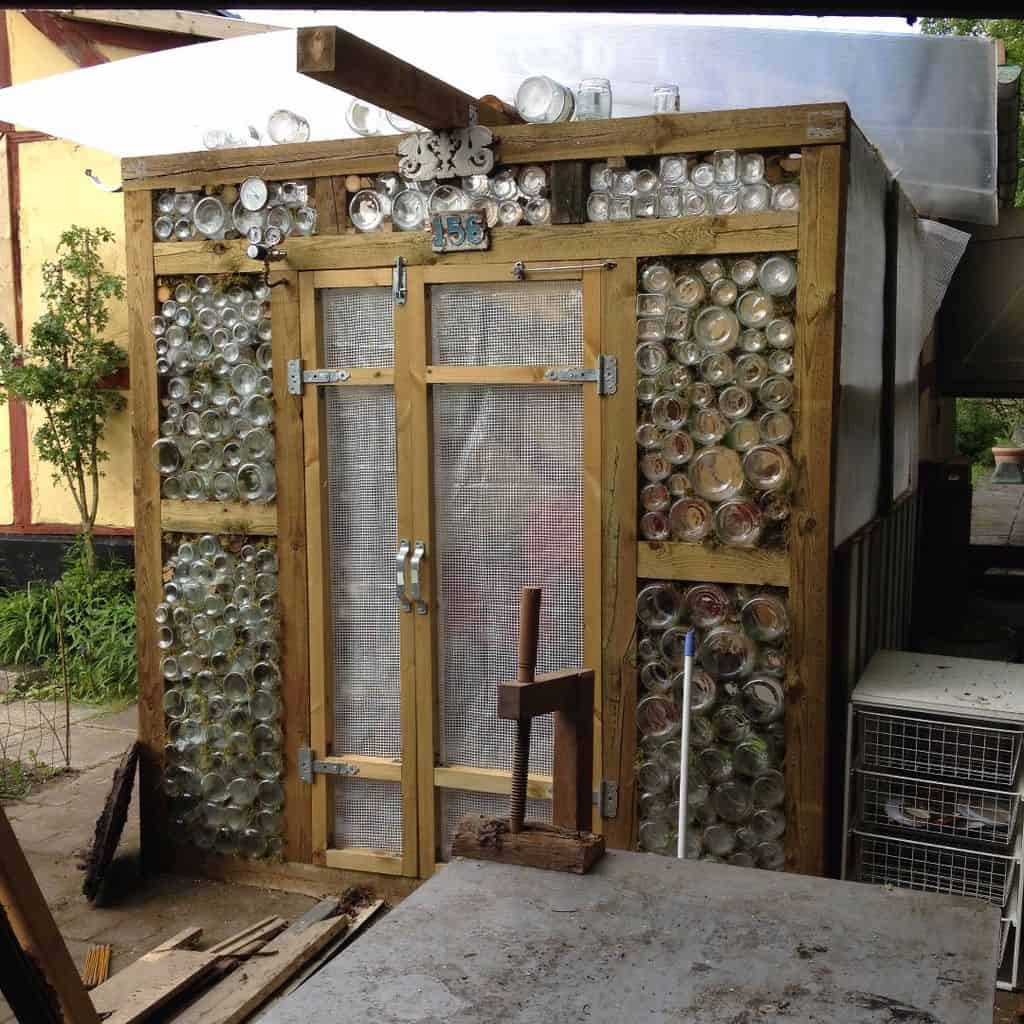 Do you have a lot of leftover glass jars laying around? Put them to good use!
You can use them to create the walls of a greenhouse. It's functional and really pretty. 
Glass Jar Greenhouse by Instructables
Serene Greenhouse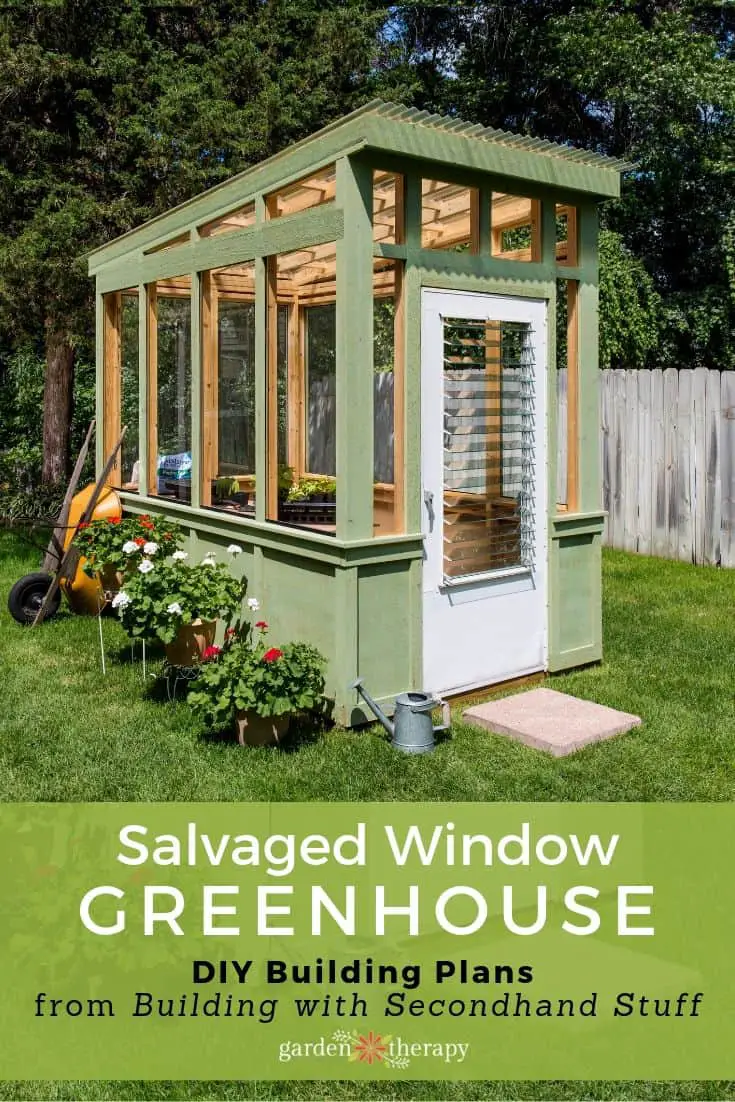 It may be the sage green color of this greenhouse, but something about it just seems so serene and pretty. 
If you like the airy look of this (and the small footprint), you can learn how to make it from Garden Therapy. 
Build an Old Window Greenhouse by Garden Therapy
Cheap Greenhouse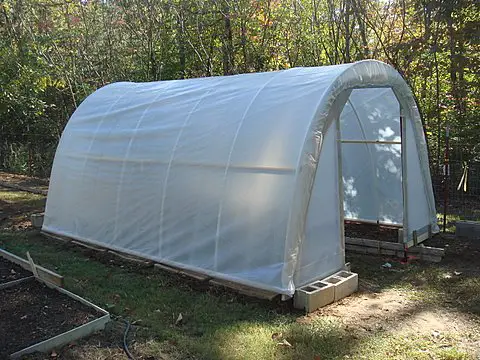 Arched greenhouses are classic for the backyard, and they're easy to make. 
This blogger was able to make theirs for under $50 using simple materials that even the most novice DIYer can recreate. 
How to Build my $50 Greenhouse by The Door Garden
Perfect For A Side Yard
Do you have a small backyard but a decent side yard? 
This greenhouse is built to maximize space in a side yard to grow some wonderful plants. 
How to Build a Lean-To Greenhouse by Empress of Dirt
Professional Looking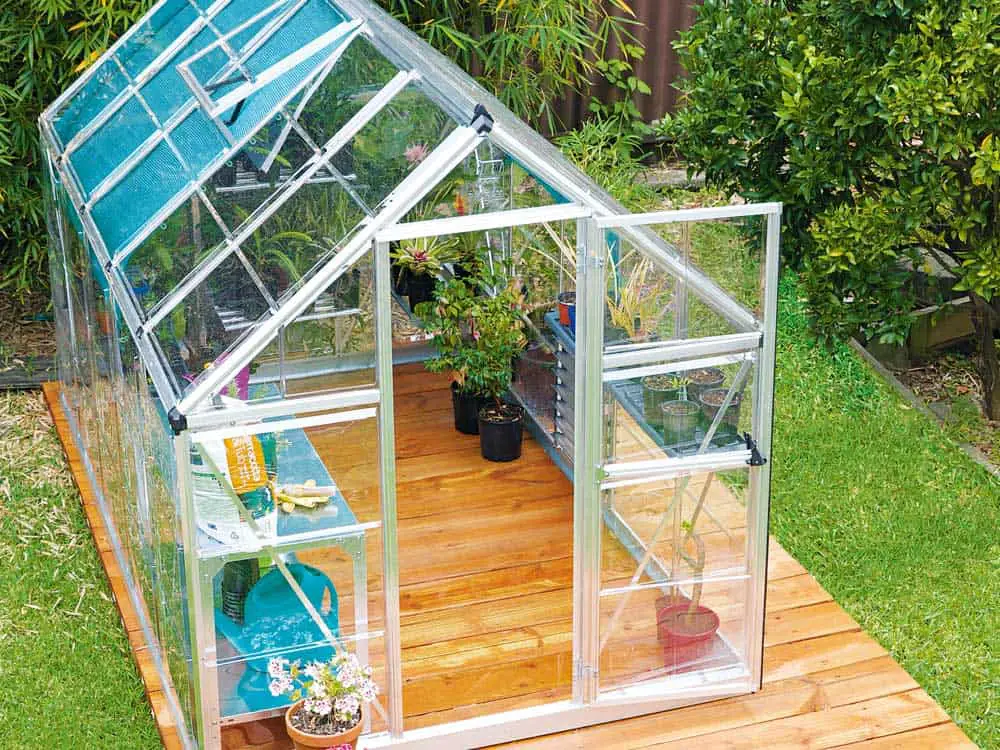 Upon first glance, this looks like it could be one of those store-bought kits, but it's not!
This greenhouse was built by the blogger behind New Zealand Handyman, and it is gorgeous. 
How to Build a Greenhouse in the Backyard by New Zealand Handyman
Recycled Plastic Bottles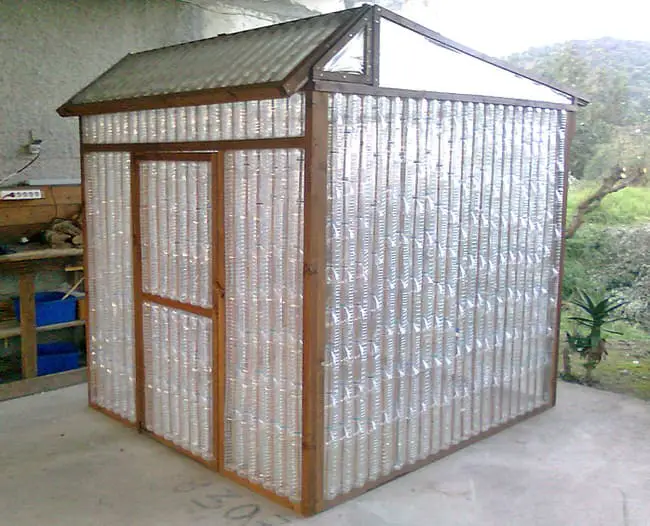 We all know plastic bottles are a huge problem for the environment when they aren't recycled. 
You can help the recycle mission by collecting plastic bottles to make up the walls of a greenhouse! 
Plastic Bottle Greenhouse from Reap Scotland
Geodome Style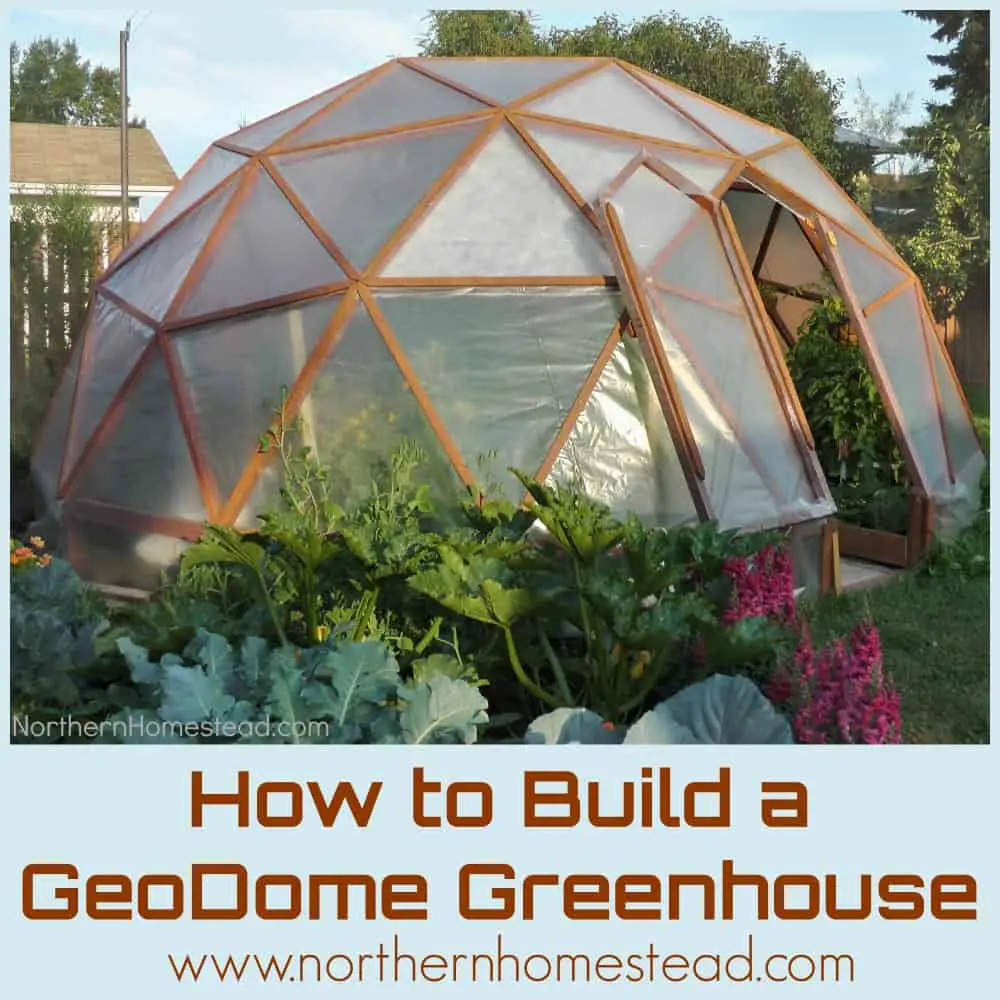 Something about geodome greenhouses just stands out because of their uniqueness. 
If you want to get this greenhouse blueprints, check out the guide provided by Northern Homestead. 
How to Build a Geodome Greenhouse by Northern Homestead
Perfect For Sprouting A Seed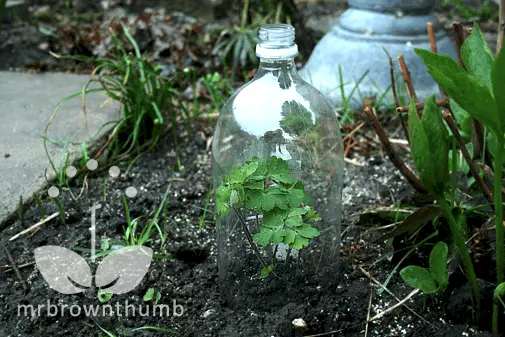 Not everyone wants to build a giant greenhouse in their yard, and that's okay.
Even so, greenhouses help promote growth, so there's no reason not to use this little seed sprouting version to get things going in your garden. 
Seed Starting Tips for Beginners by Mr. Brown Thumb
Recycled CD Cases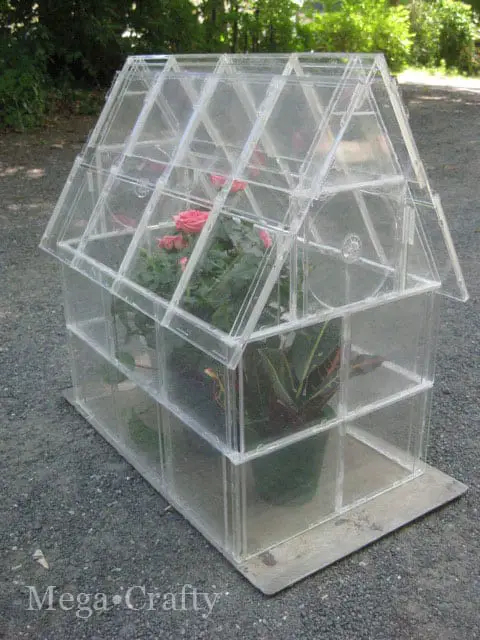 Do you have a box full of old CDs that you can easily stream online? Get rid of them. 
You can make this greenhouse using the discarded cases from those CDs! So, you're clearing up storage space in your house, recycling materials, and growing new plants. 
CD Case Greenhouse by Mega-Crafty
Easy PVC Pipe A-Frame Greenhouse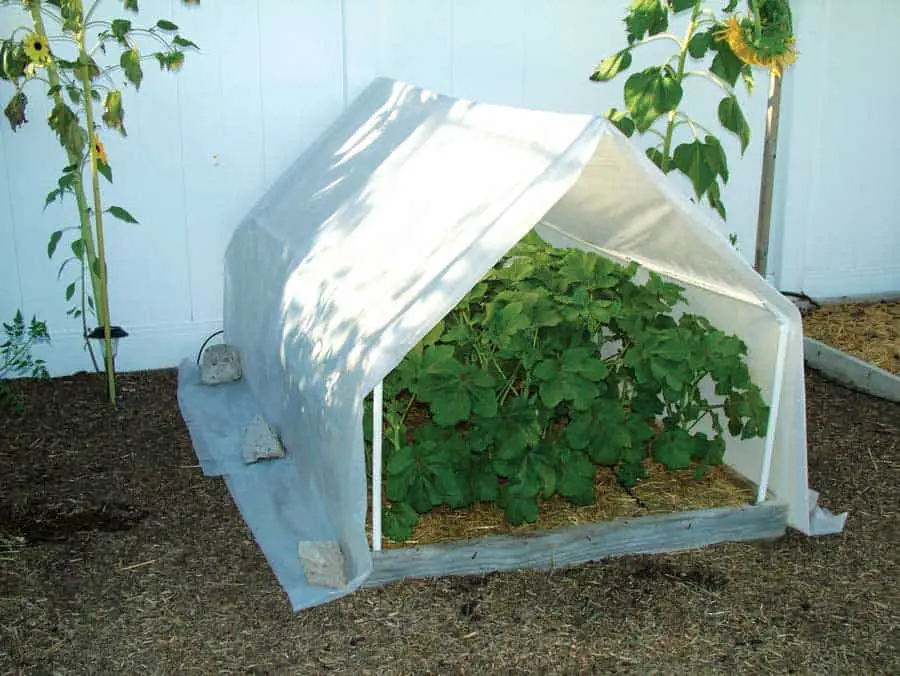 PVC pipes are inexpensive and effective for building all kinds of structures – like a greenhouse. 
You can recreate this A-frame greenhouse using the guide provided from Grit. 
Gardening Tips: A Cold Frame by Grit
Flawless Cold Frames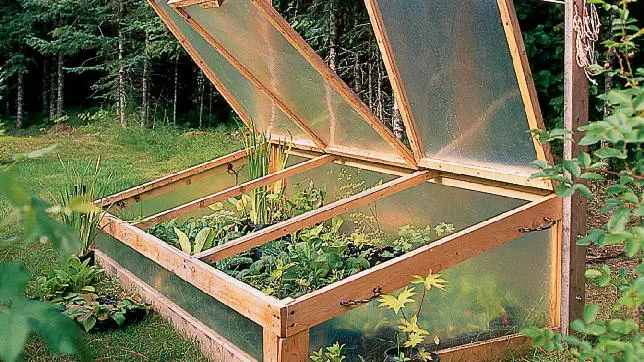 If you live in a relatively warm climate that just gets a little chilly at night, some cold frames will definitely help you maintain your garden. 
These cold frames are not only strong and sturdy, but they're also really aesthetically pleasing. 
How to Build Cold Frames by Sunset Magazine
Large-Scale Recycled Window Greenhouse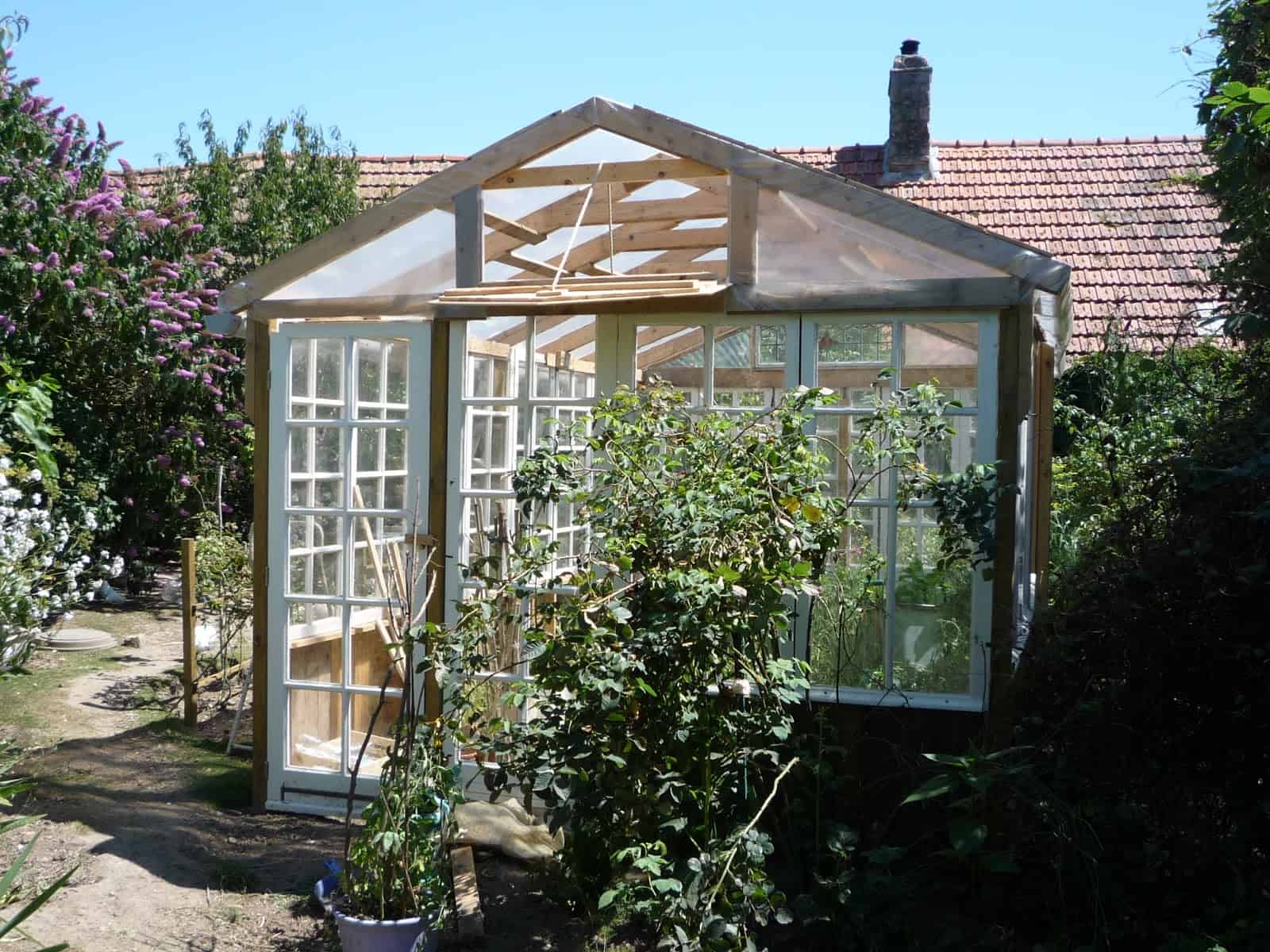 Have you recently replaced the windows in your home, or do you have easy access to a salvage yard or thrift store? 
You can use discarded glass windows to piece together a gorgeous, one-of-a-kind greenhouse. 
Home-Made Big, Low-Cost Glass Greenhouse by The Green Lever
Mini Cold Frame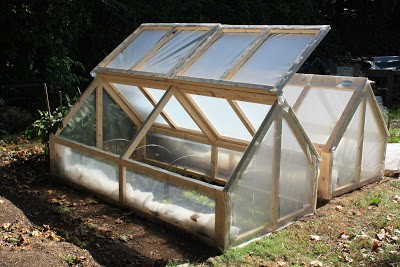 Here is another example of a cold frame for people living in a moderate climate. 
These cold frames are built extra small so you can use them in your front yard flower bed without taking up a ton of space. They're perfect to protect your newly planted flowers. 
Cold Frame (Mini Greenhouse) by Bepa's Garden
Easy & Inexpensive Hoop Greenhouse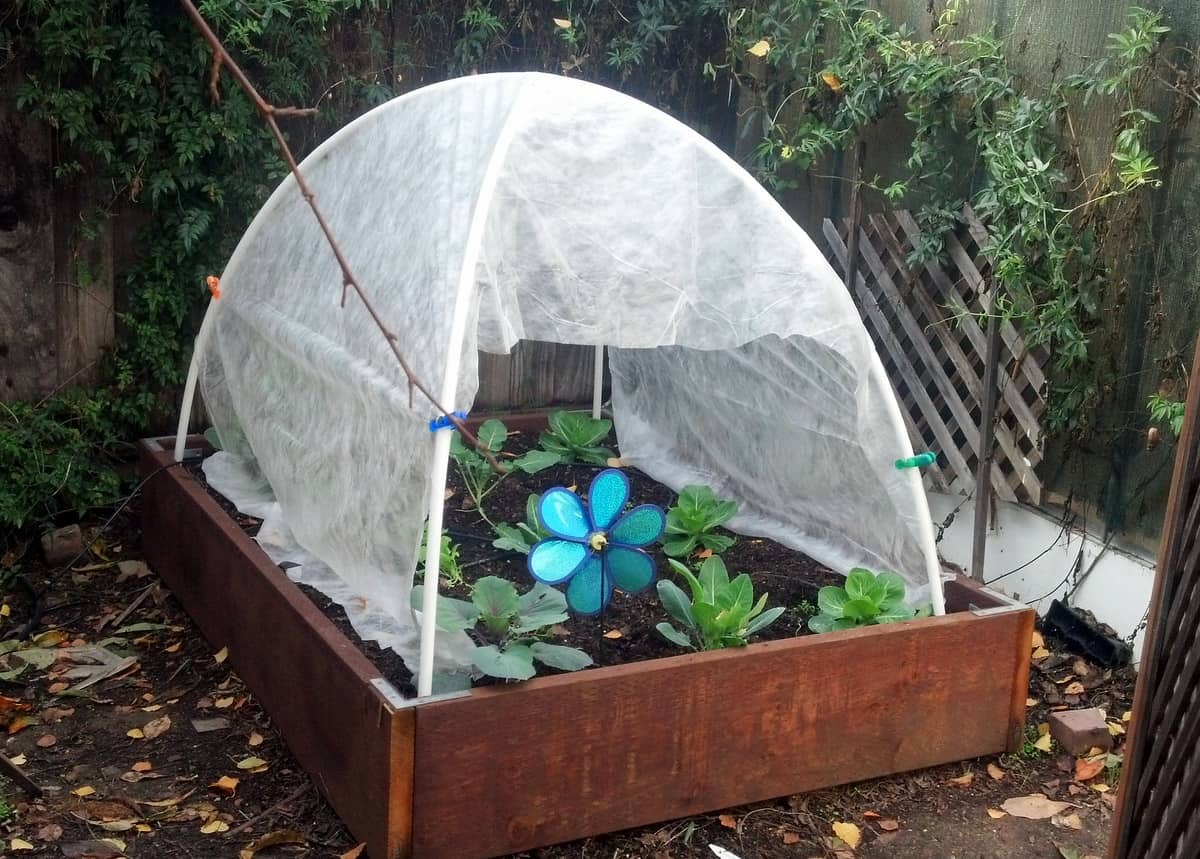 This basically looks like an old sandbox turned into a flower bed with hula-hoops over it. 
It's not exactly *that* easy to make, but close! Check out how to make this super easy greenhouse on the QT's Random Ramblings blog. 
How to Make a Super-Cheap Hoop House for Winter by QT's Random Ramblings
Recycled Trampoline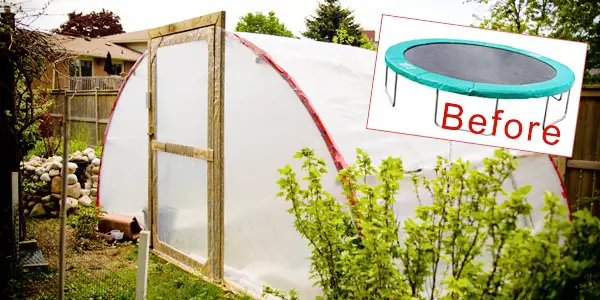 Do you have a trampoline that has seen better days or that your kids no longer use? 
You can use its framing to build a greenhouse! It's the perfect shape for an arched greenhouse. 
Turn a Trampoline into a Greenhouse by How Does She
As Fancy As They Come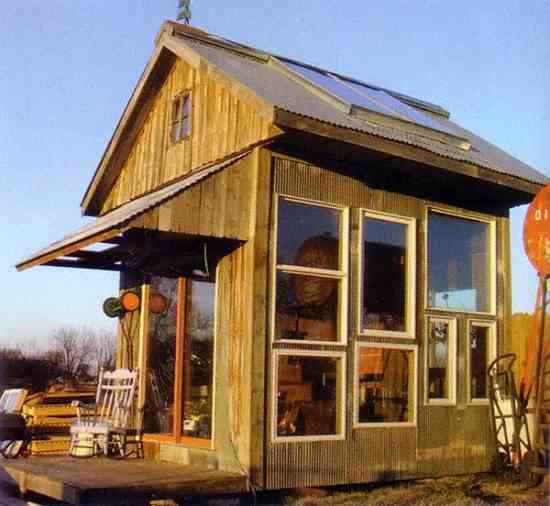 Some greenhouse designs stand out from the rest – like this one. 
You can basically live in this thing, or at least on the front porch. 
Build a Greenhouse – DIY by Mother Earth News
Bird House Look-Alike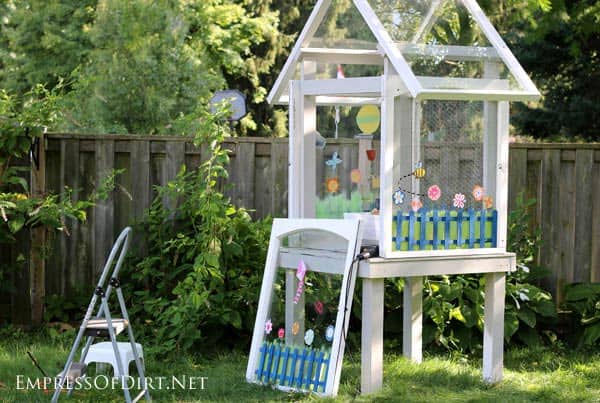 This greenhouse was made out of salvaged windows and is designed to look somewhat like a large bird house. 
It's super cute, effective, and great for a small outdoor space. 
Make a Mini Greenhouse from Old House Windows by Empress of Dirt
Fiberglass Walls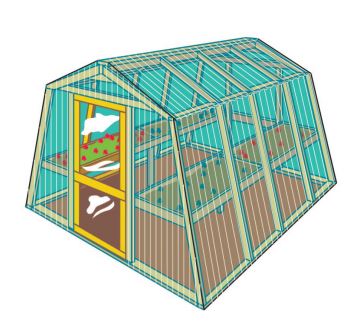 You can use these greenhouse plans to build a traditional style greenhouse with fiberglass walls. 
If you're a really good DIYer, you can use these plans as inspiration and change measurements to better fit your space. 
Greenhouse by Great Southern Wood
Pyramid Greenhouse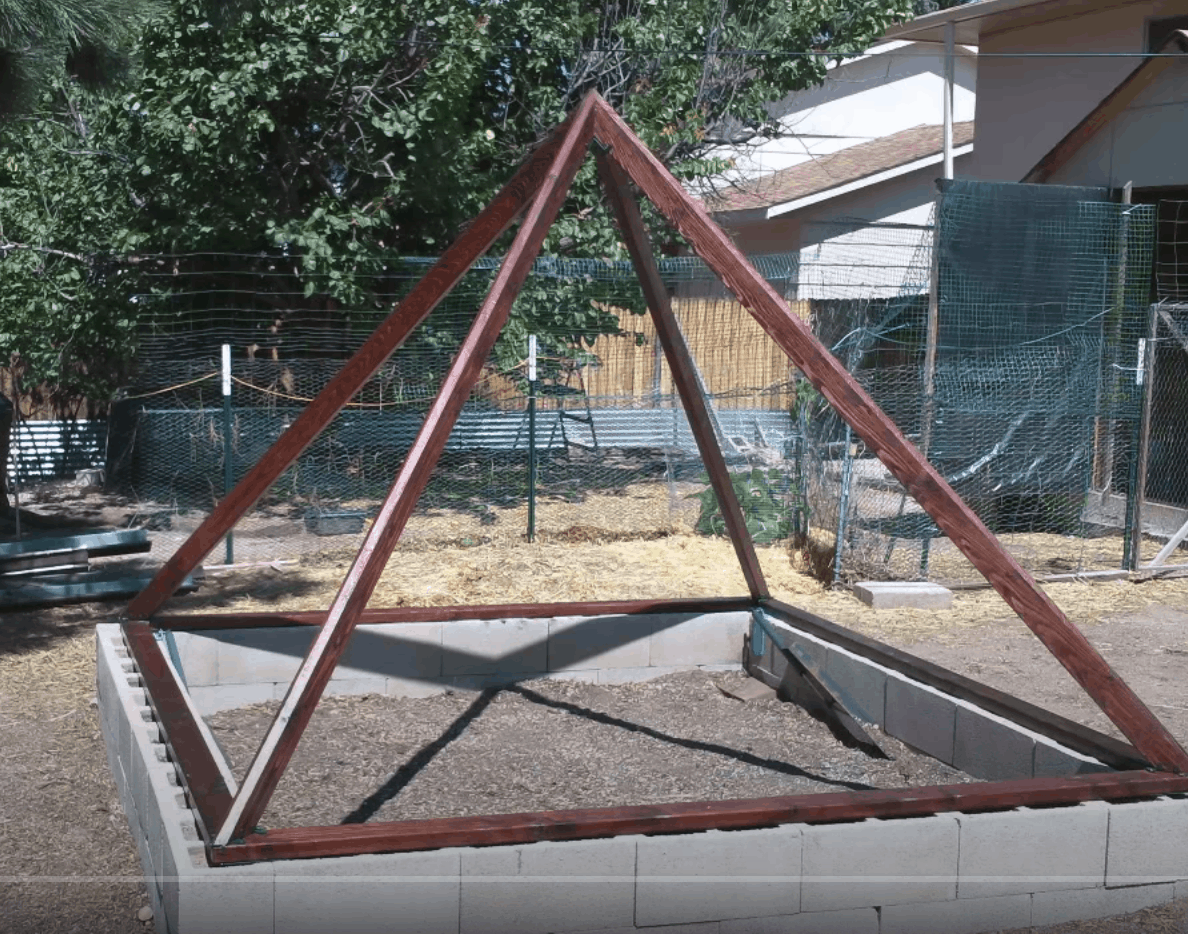 Okay, seriously, how cool do these look? 
These pyramid greenhouses are unique, have a great air flow system, and will keep your garden looking great. 
Pyramid Greenhouse Plastic Film Install from YouTube
Lean-To Greenhouse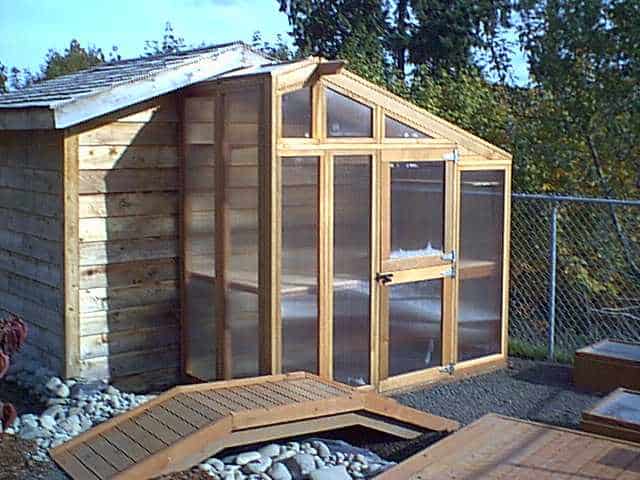 You can build a greenhouse as an extension off another structure using this lean-to design. 
If you have a shed, fence, or even your own house that has some space, this is a great option for you. 
Greenhouse Project by The Runner Duck
Bamboo Greenhouse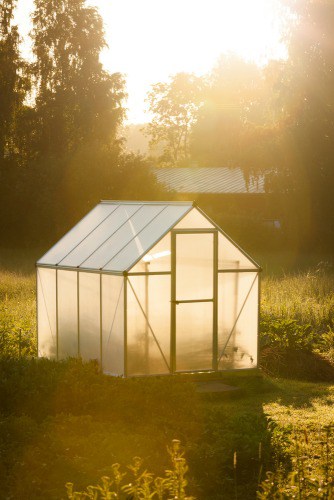 Do you want to build a greenhouse but want to make sure it's eco-friendly?
Make it out of bamboo, one of the most sustainable and durable woods available. 
Simple and Sustainable DIY Bamboo Greenhouse by Premeditated Leftovers
Basic & Functional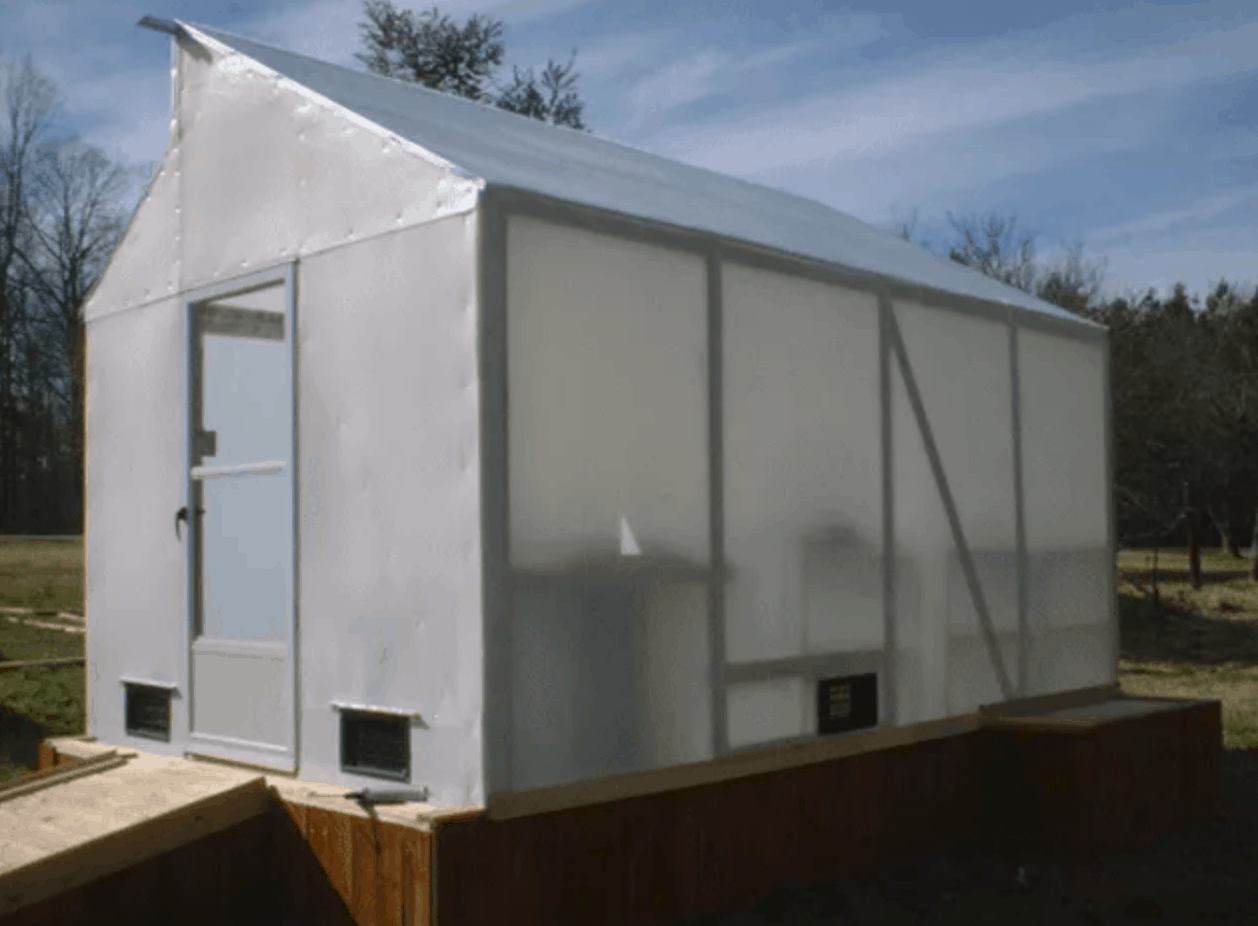 The fanciest thing about this greenhouse is the reclaimed door, otherwise it's a very basic build. 
You can use the plans provided by BuildEazy and make your own version of this shockingly easy DIY greenhouse. 
How to Build a Greenhouse by BuildEazy
Open & Close PVC Pipe Greenhouse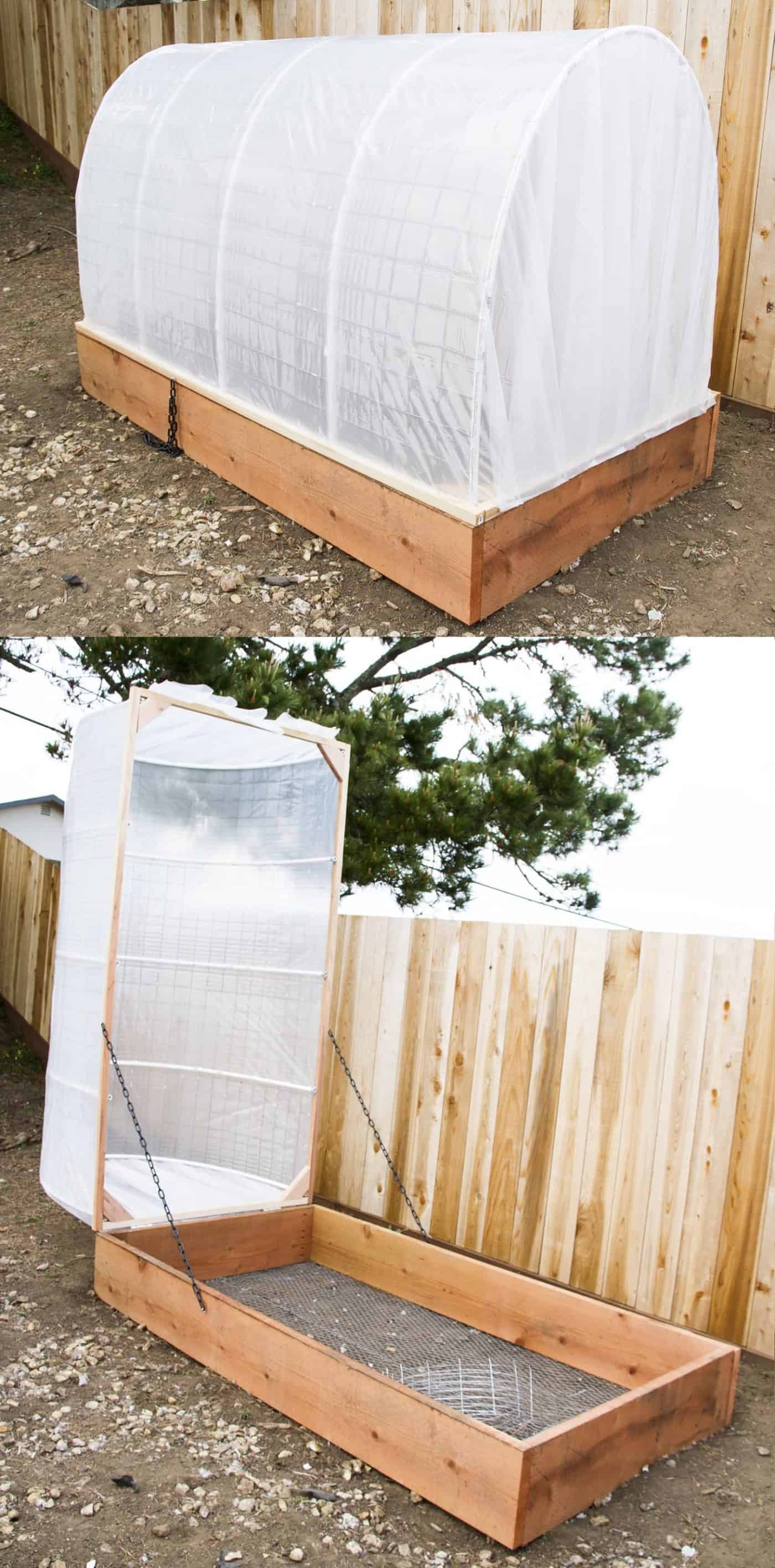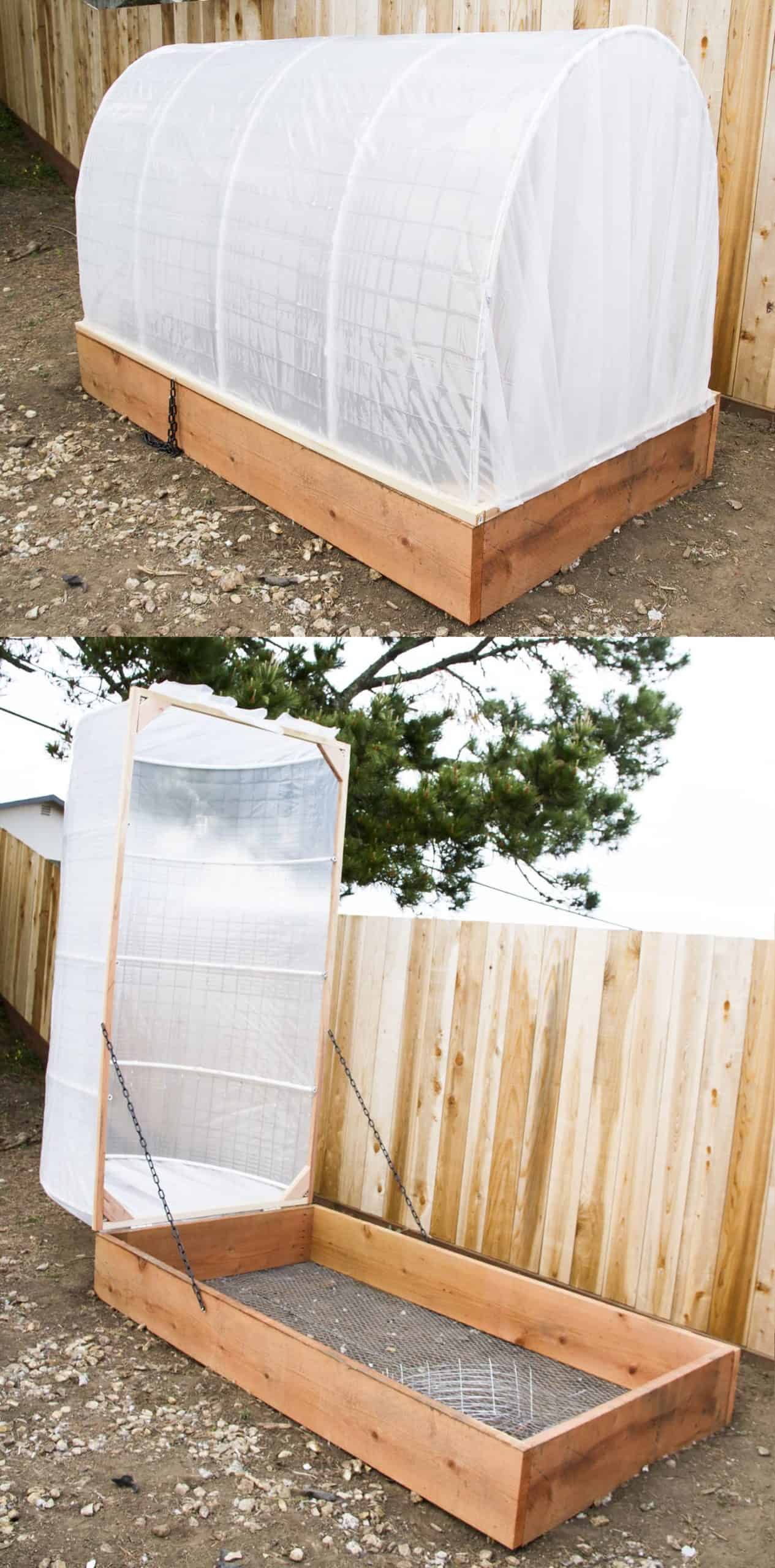 This is an inexpensive and effective way to create a cold cover. 
It's the same process as other PVC pipe greenhouse designs, but this hinges open and closed to allow you to give your plants some air or warmth depending on their needs. 
DIY Covered Greenhouse Garden: A Removeable Cover by Apartment Therapy
Tabletop Greenhouse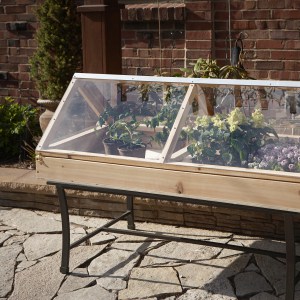 Another great way to grow plants outside even if you don't have a ton of outdoor space is by using a tabletop greenhouse. 
This one is effective and aesthetically pleasing. Not to mention, it's really easy to make. 
Tabletop Greenhouse Project Details from Dremel
Mobile Greenhouse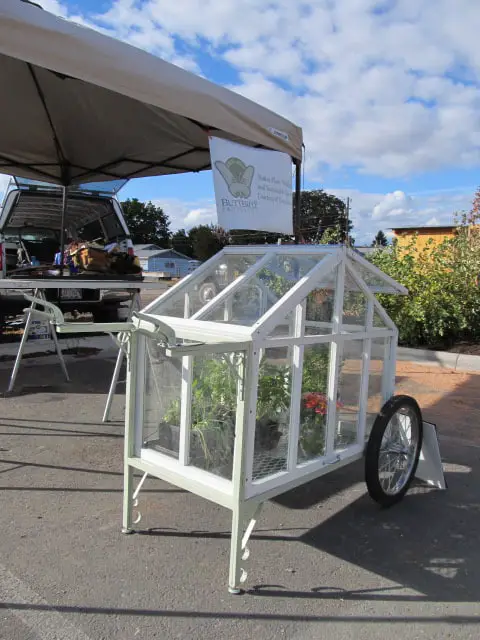 If you want a greenhouse that you can move around, or store, this is a really unique way to do it. 
This couple built this greenhouse as a challenge for a contest, and it (not surprisingly) won first prize because of its ingenuity. 
Spontaneous Construction from Montana Wildlife Gardener
Hardware Fence Panels

If you want some durable but moldable panels for your greenhouse, cattle fence material works wonders. 
You can learn how to make a strong and stable greenhouse using this method from Green Leaf Tips. 
Make Your Own Greenhouse by Green Leaf Tips
Upcycled Windows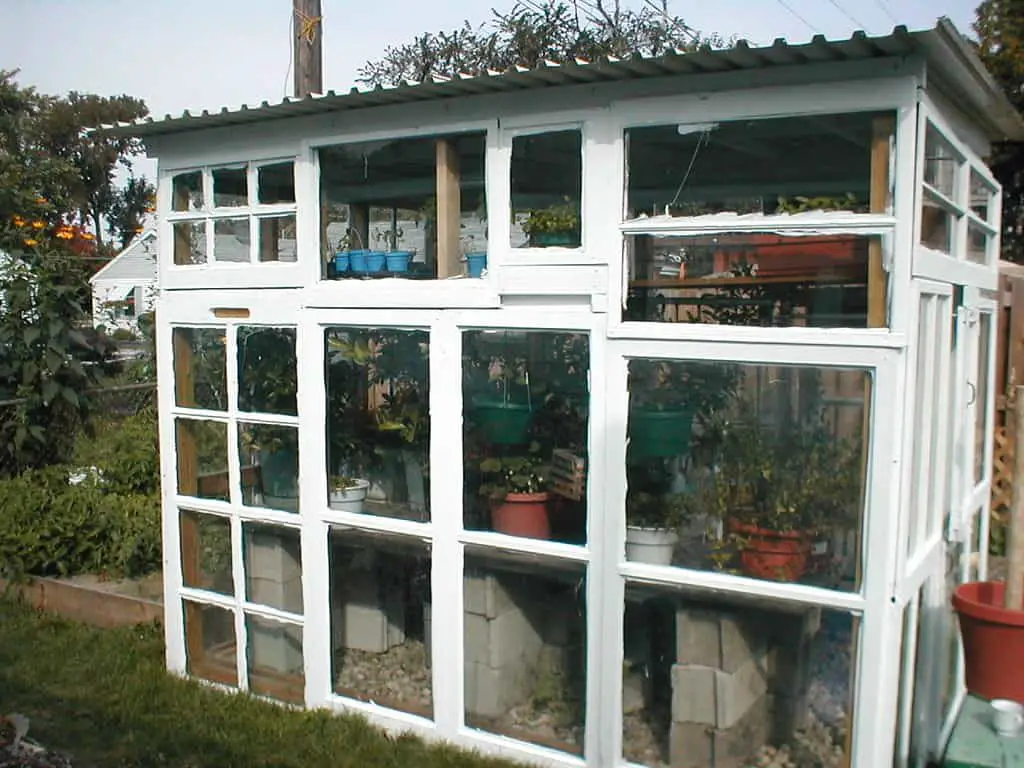 Here's another example of a greenhouse made out of old glass windows. 
This greenhouse doesn't take up a lot of space, but the patchwork design of the windows gives it a cool rustic feel. 
Greenhouse From Old Windows by Instructables
Retractable Greenhouse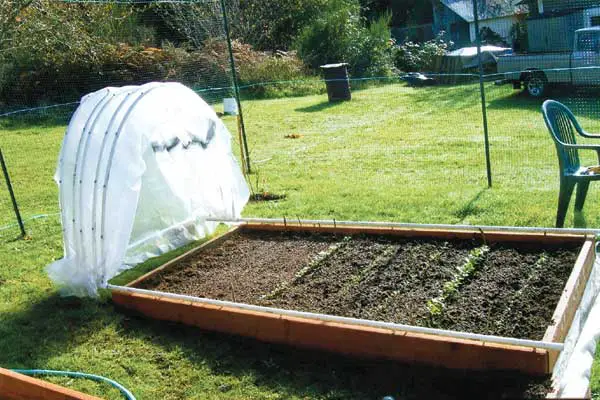 Anyone who needs the option to cover their plants, or keep them out in the elements needs a good cover. 
This cover is a great option because it retracts into itself to save space, unlike the hinged covers. 
Retractable PVC Hoop House by Grit
Beautiful Backyard Greenhouse DIY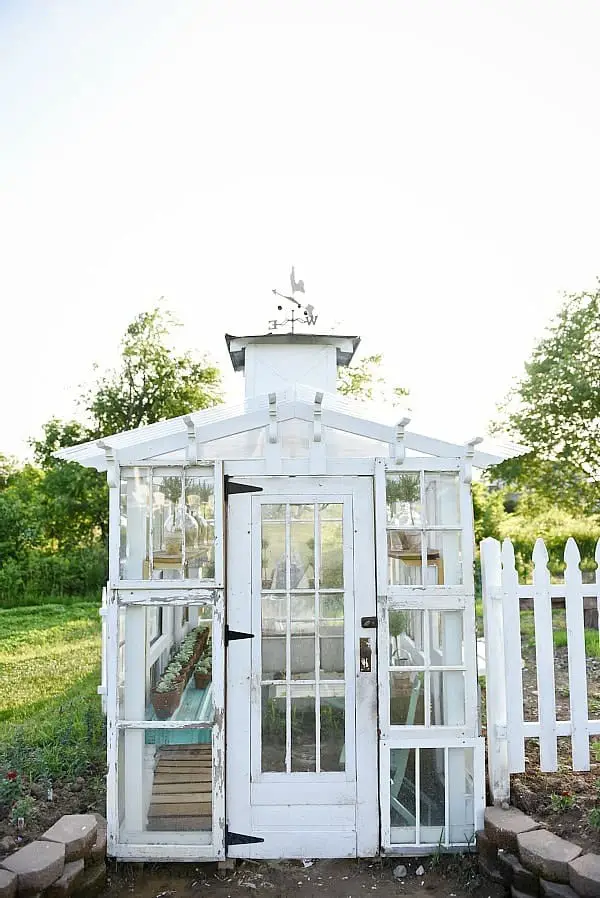 Okay, this is probably the single most beautiful greenhouse, ever. 
It would be tough to totally recreate this greenhouse, but you can definitely use it as inspiration for your own reclaimed window build. 
DIY Window Greenhouse by Liz Marie Blog
Raised Bed Cold Case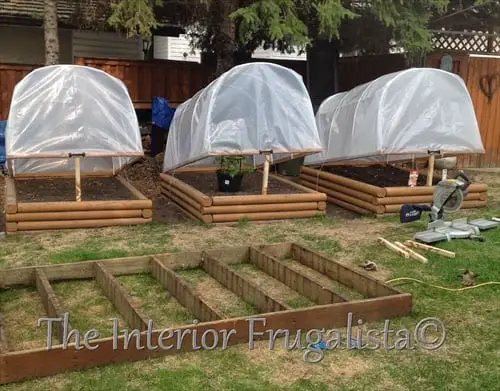 This is another hinged cover for your raised garden beds. 
There is a slight difference to this design, as the framing is more grid than simply arched. 
Budget-Friendly DIY Raised Garden Greenhouses by Interior Frugalista
Picture Frame Table Top Greenhouse
If you have some old picture frames laying around in storage, you can use them to make a table top greenhouse. 
If you're a fan of crafting, you can make this design in 10-minutes. 
DIY Picture Frame Greenhouse from YouTube
Cedar Branch Hoops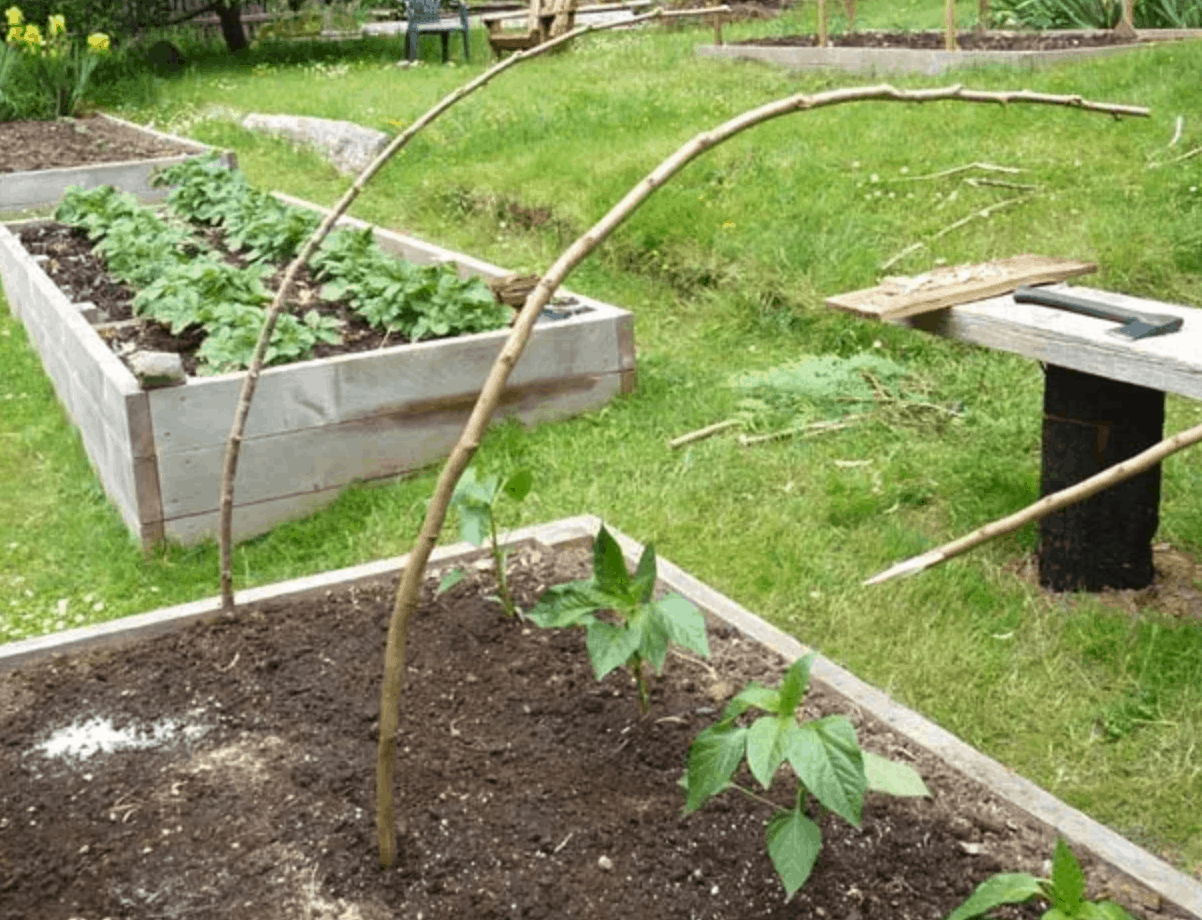 Why spend money on framing materials if you have wood you can use in your own backyard?
This blogger used cedar branches to create hoops for their garden and then simply covered them with plastic material to keep their plants toasty. 
How to Make an 'Instant Cloche' to Protect Seedlings by Learn Earth Easy
Folding Greenhouse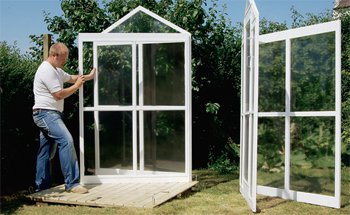 If you live in a colder climate, it may not make sense to keep your greenhouse out all year long, but they're bulky and hard to store. 
This greenhouse folds into itself so you can easily store it in the garage when you don't want to use it. 
Building an Easy to Store Fold-Up Greenhouse by Rockler
Small Greenhouse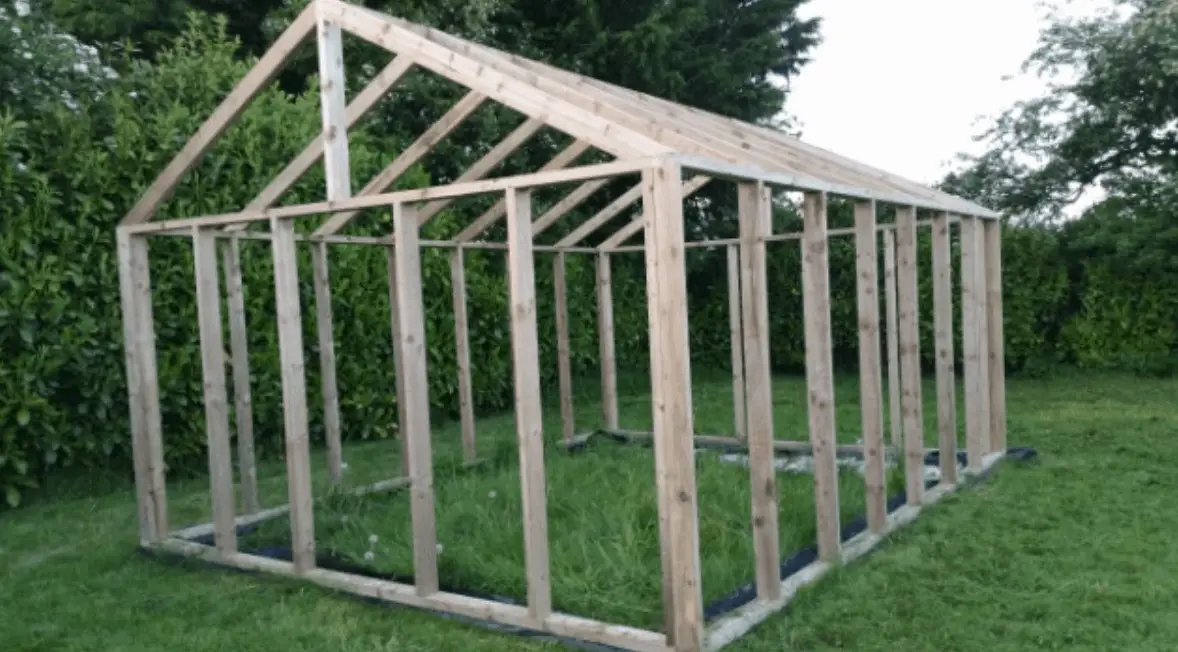 These greenhouse building plans will give you everything you need to recreate this "small" build.
It's really not all that small at all, it's actually a pretty decent sized greenhouse, but it's all relative. 
DIY Small Greenhouse by How-To Specialist
Solar-Powered Maintained Greenhouse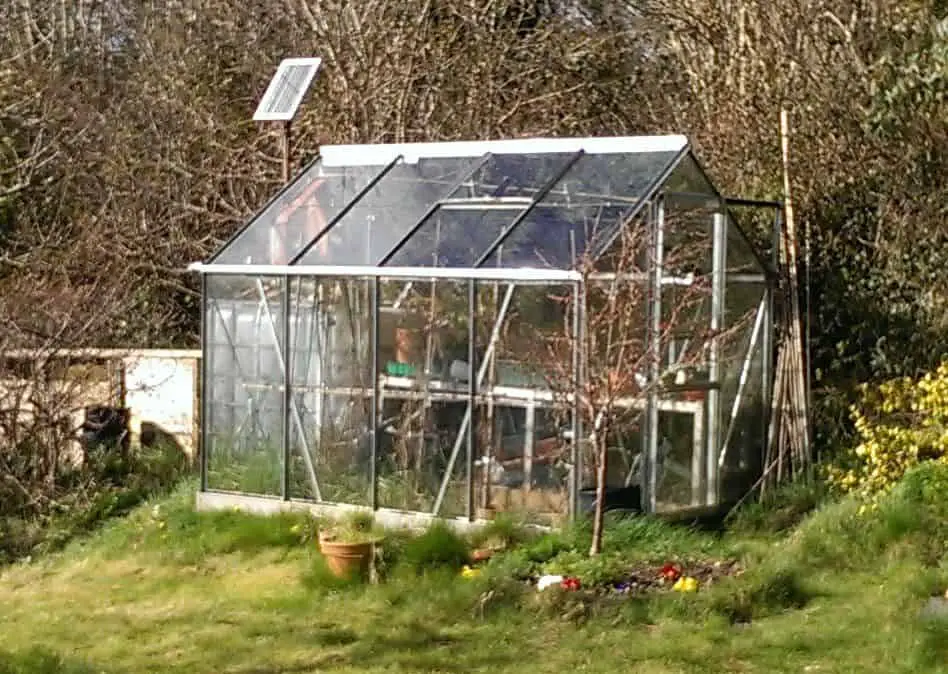 This isn't technically a how-to for a DIY greenhouse, but for its internal maintence system. 
You can build a watering system that uses solar power so you don't even have to worry about doing it manually. 
Automatic Solar Powered Greenhouse Watering System from Instructables Living
Small Pop Top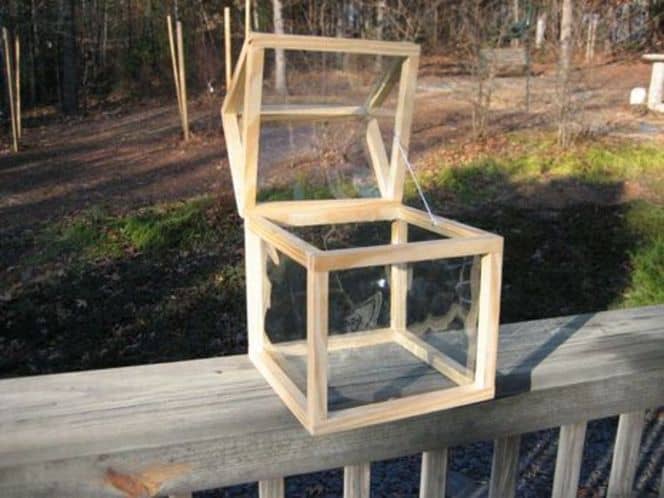 Here's another great tabletop greenhouse, and this one has a convienient pop-top. 
You don't have to lift the whole structure up over the plant to water it, all you do is tip over the top and you're all set! 
Countertop Greenhouse from Instructables
Inexpensive Indoor Greenhouse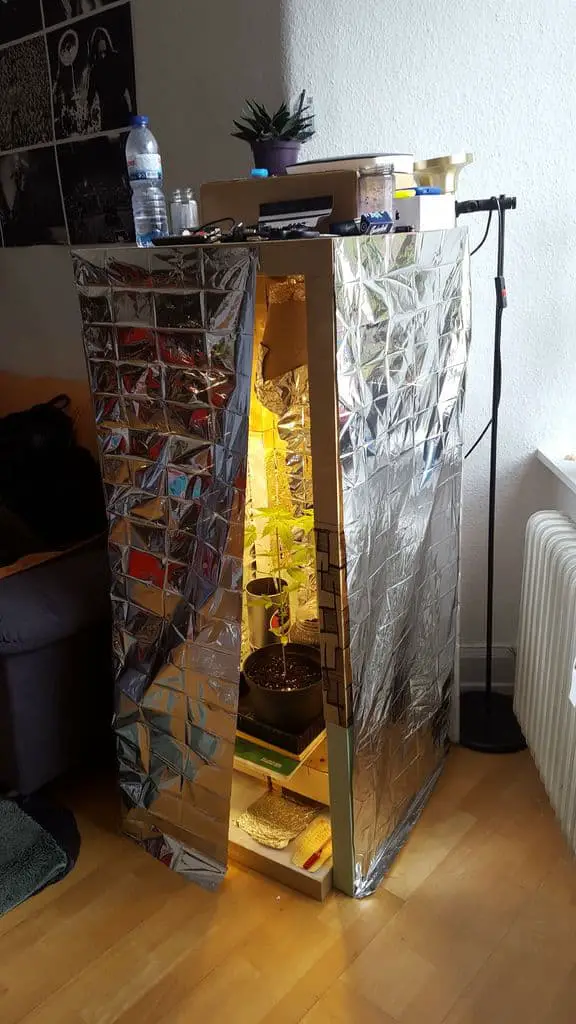 In all fairness, this isn't the most aesthetically pleasning grenhouse on the list, but it's probably the most inexpensive. 
This person made an indoor greenhouse for under $5 using basic materials. Hey, whatever works! 
DIY Indoor Greenhouse Under $5 from Instructables
Reclaimed Windows on Traditional Greenhouse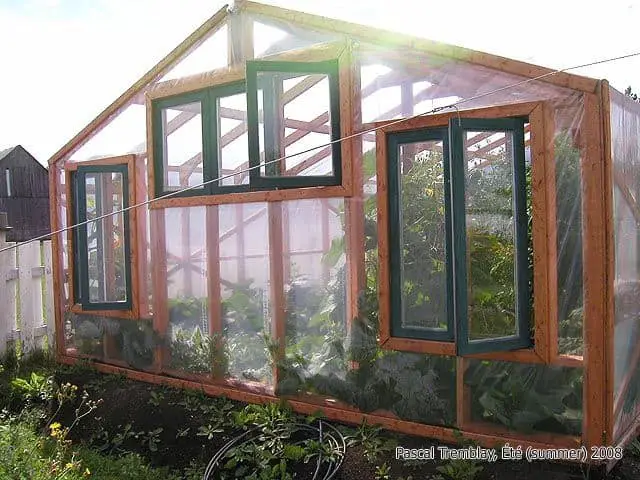 This greenhouse is a mix of different materials, including reclaimed windows. 
This particular plan is for a rather large greenhouse, so if you don't have the space for something so grand, you can use the instructions to build a smaller version of it. 
Guide to Build a Wood Greenhouse at Home from Instructables 
Tiny Window Greenhouse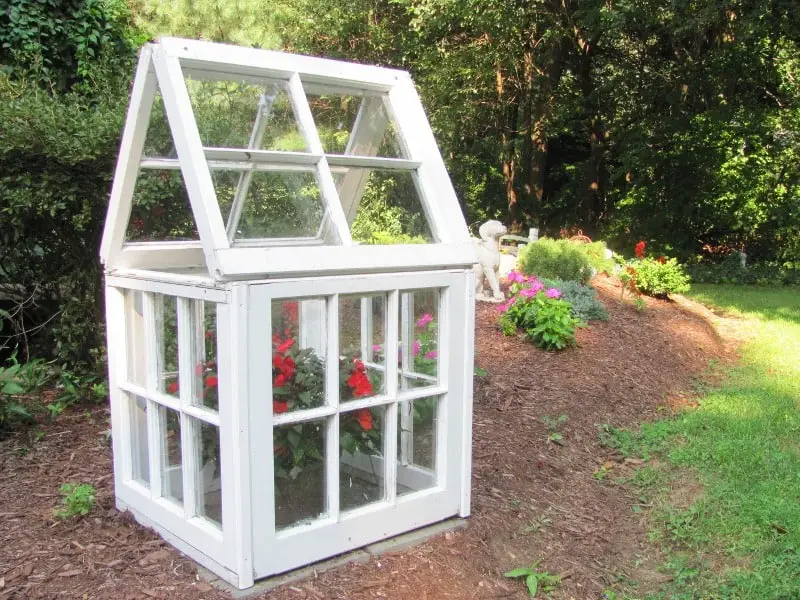 Here is a really cute, inexpensive greenhouse that is very easy to make.
Once again, reclaimed windows make great panels for greenhouses, no matter their size! 
My Little Window House by Crafts a la Mode
Sliding Barn Door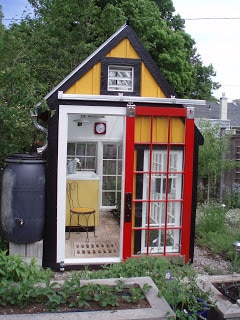 How amazing is this greenhouse? It's professional level. 
You can check out the construction process on the Montana Wildlife Gardener blog. 
Greenhouse Construction Update from Montana Wildlife Gardener
Home Attachment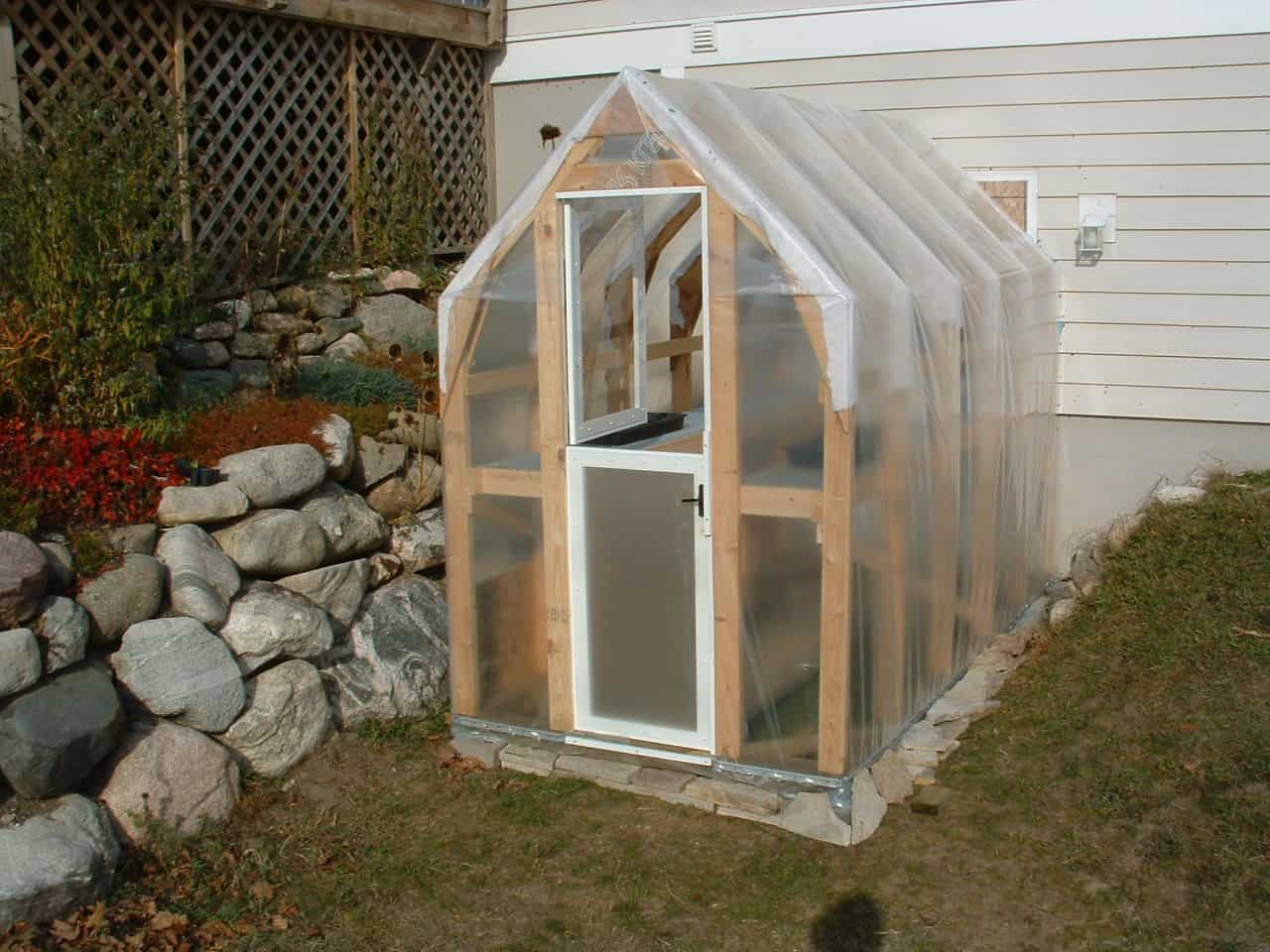 Unlike the lean-to design, this attached greenhouse juts outward. 
It saves on material costs and still allows enough space for you to walk through to take care of your plants. 
My Homemade Greenhouse by ThinMan's Blog
Raised Bed Greenhouse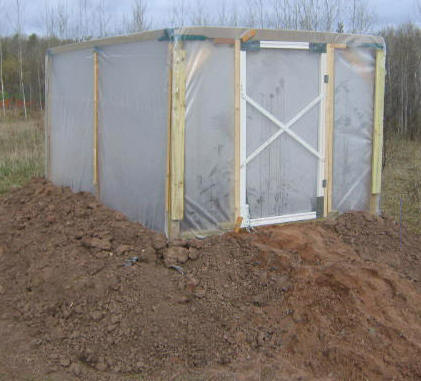 You don't have to be a pro to build this struture, it has straight sides and easy cuts. 
Wayne of the Woods provides all the plants, and a tutorial, for recreating this basic greenhouse. 
How to Build a Raised Bed Greenhouse by Wayne of the Woods
Teeny Greenhouse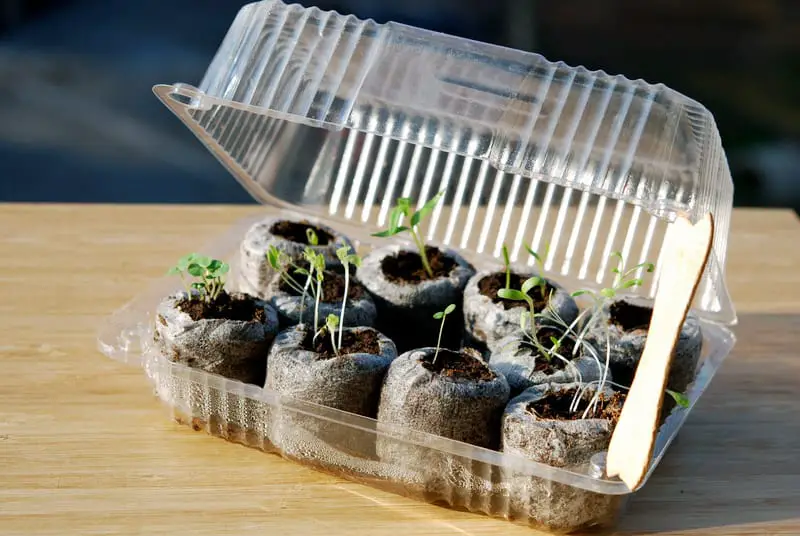 Here's another great option for someone who doesn't have any outdoor space but still needs to give their seeds a little love. 
Greenhouses don't have to be made out of expensive materials to be effective, recycled items do just fine! 
Make a Mini Greenhouse with Recycled Items by New England
Pallet & Plastic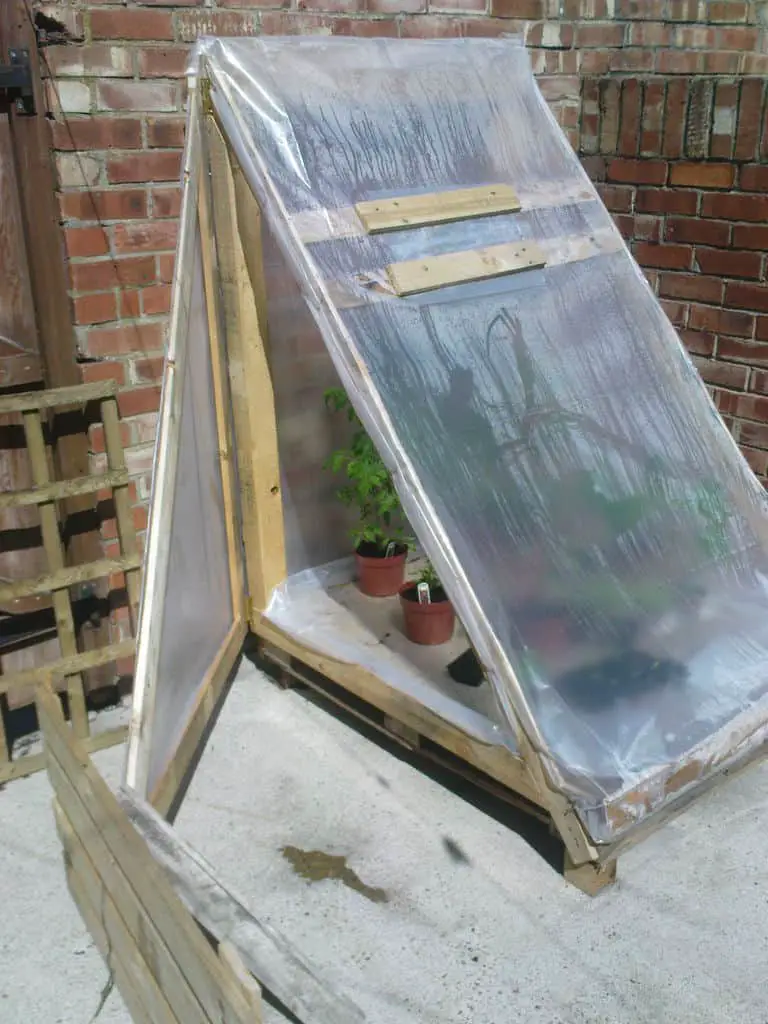 Pallets are so great for making projects because they're inexpensive (or free!) and easy to find. 
If you have some laying around, you can recreate this greenhouse. 
Greenhouse by Instructables
PVC Pipe Greenhouse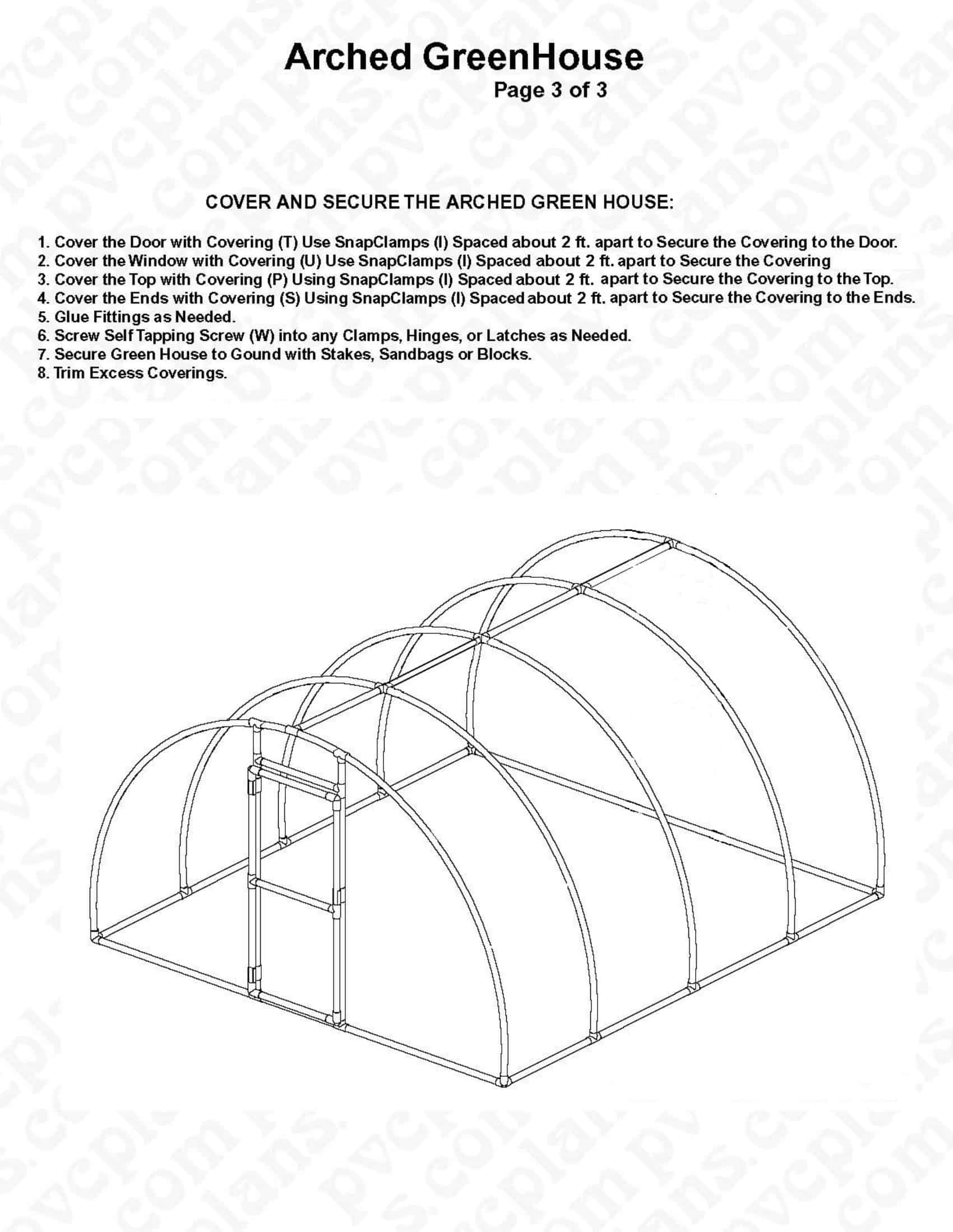 Look at how big this greenhouse is!
It's large enough to walk through and it's made out of PVC piping and other inexpensive materials. 
Free Plans for an Arched PVC Pipe Greenhouse by PVC Plans
Fold-Down For Small Spaces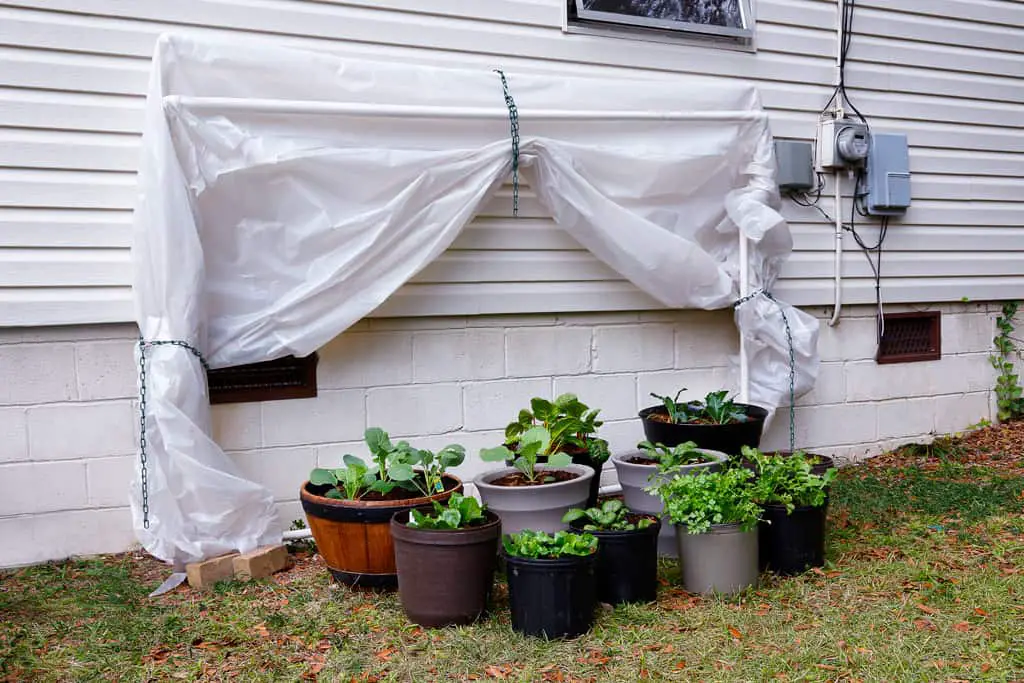 If you have a small area up against your house (or other structure) that just needs covered now and then, this foldable cover will work wonders. 
Whenever you don't need to cover the plants, just roll or fold the cover back up and let them soak up the sun! 
How to Build a Fold-Down Greenhouse by Bonnie Plants
Conclusion
While you can certainly build a high-end greenhouse (there are plenty of options for them here!), an inexpensive build can be just as effective, and much easier to do on your own. Having the option to customize a greenhouse to your needs, space, and budget makes the idea of actually owning one a lot less intimidating. 
Whether you want a tabletop, raised bed, or grand greenhouse is up to you. There is a plan or tutorial for just about any style you can think of!