15 Proven Ways To Get Rid Of Gnats
Gnats may be one of the more irritating pests in a home because they seemingly come out of nowhere and overstay their welcome. There is some good news, though, there are natural ways to get rid of gnats that don't involve any harmful chemicals. 
A DIY gnat trap (or killer) is easy to do and will keep your home feeling much cleaner. Read on to learn how to get rid of gnats for good!
Apple Cider Vinegar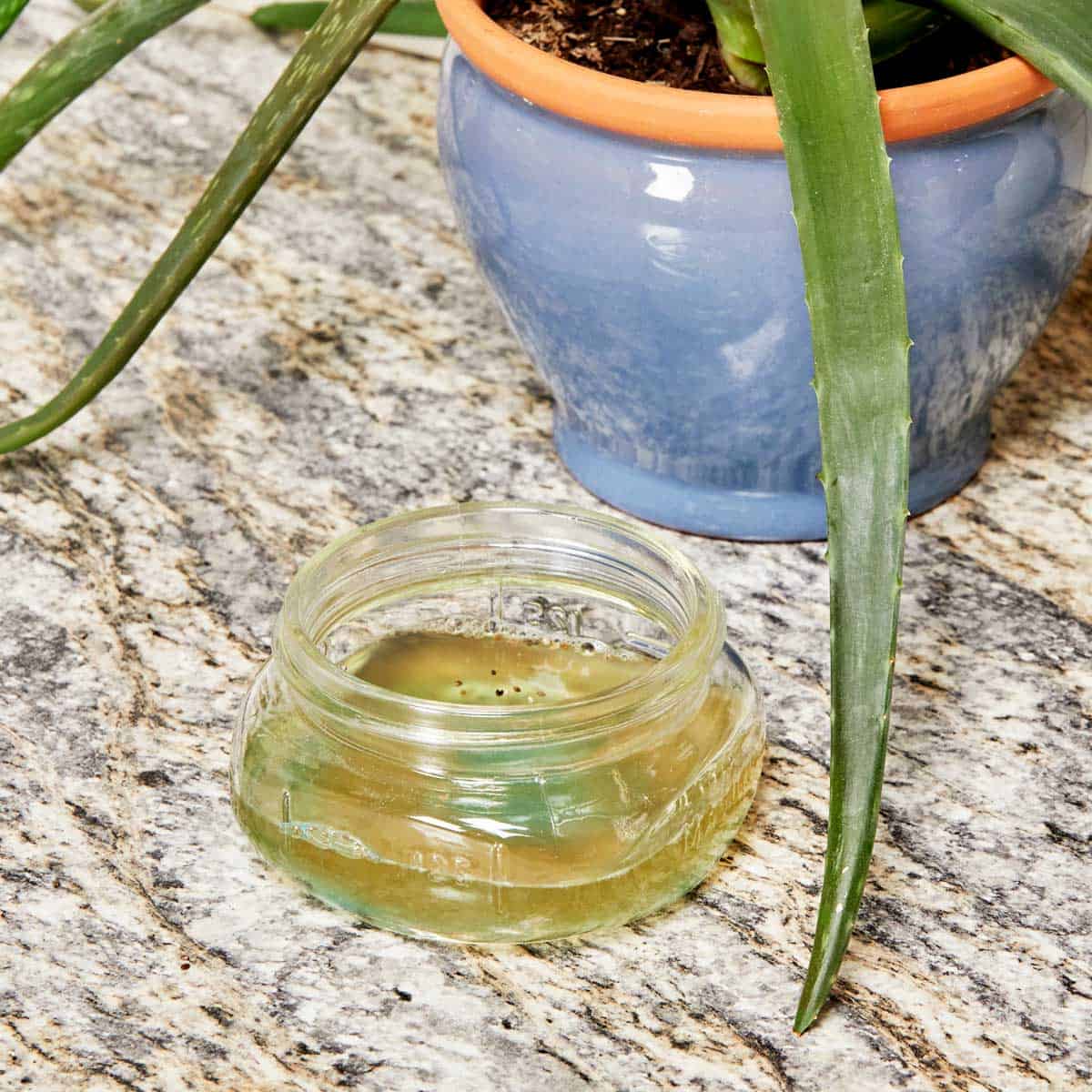 Gnats love the sweet and sour smell of apple cider vinegar, so it's an easy way to lure them into a trap. 
Just set out a dish with the apple cider vinegar with a dab of dish soap, and they will end up stuck and out of your house! 
Natural Gnat Traps To Try by Family Handyman
Sticky Gnat Trap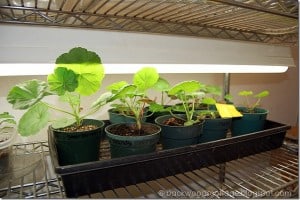 This is one of the easiest ways to trap the adult gnats in your home, and you probably already have everything you need to make it. 
Grab a yellow sticky note (or card stock), spread some vaseline on it, and set it next to your plants. It'll catch the gnats in no time. 
How to Control Fungus Gnats and Damping Off Organically by Small Footprint Family 
Add Some Hydrogen Peroxide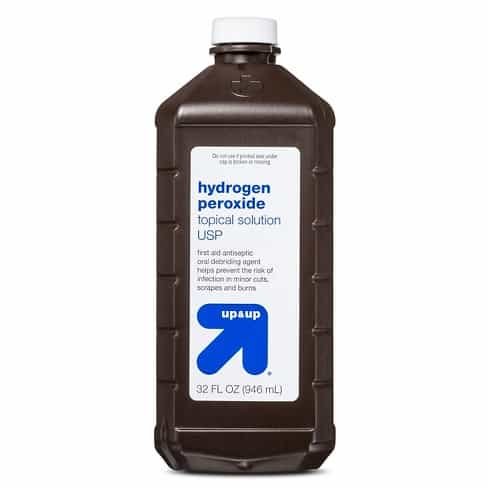 If the gnats seem to be congregating around a house plant, add in a little hydrogen peroxide when you water it. 
According to Organic Lesson, just mix one part water with one part hydrogen peroxide and the gnats will die off (and not come back!). 
How to Kill Gnats from Organic Lesson
DIY Fly Paper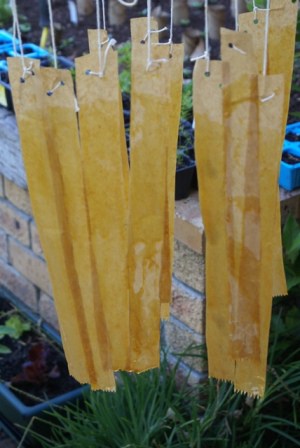 This is a fantastic gnat killer that you can DIY (or pick up from the store if you're short on time). 
All you need (besides the paper material) is some sugar, honey, and water. Check out The Spruce for step-by-step instructions. 
How to Make Your Own Fly Paper by The Spruce
Homemade Trap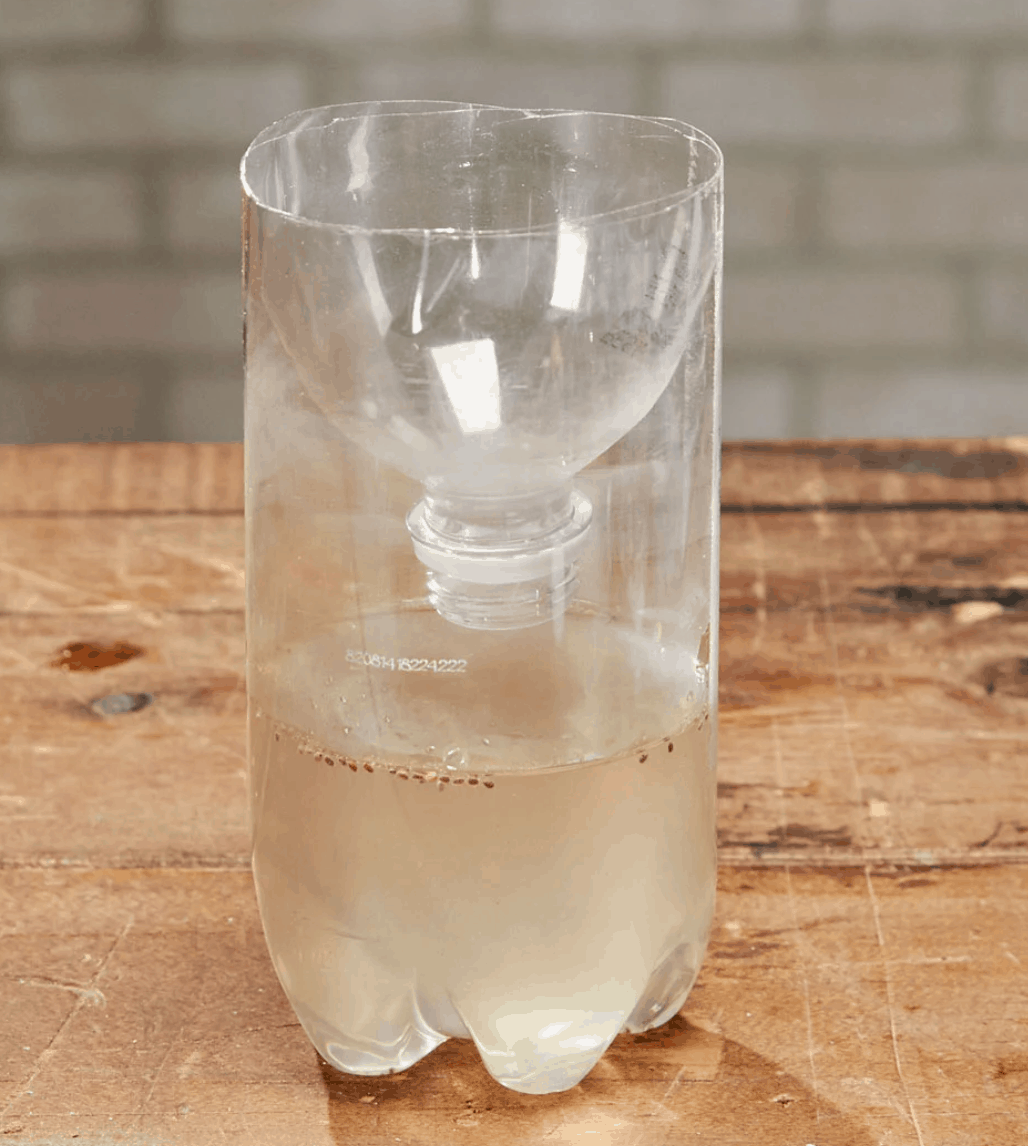 If you have an old two-liter soda bottle laying around, you have the perfect gnat trap!
All you need to do is fill it up with some sugar, vinegar, and water and the gnats will fly it and won't be able to fly back out. 
Natural Gnat Trap by The Family Handyman
Slice Up A Raw Potato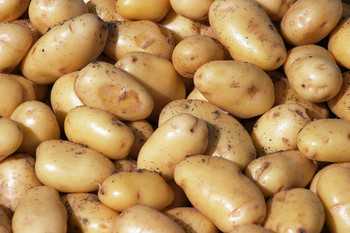 If you have a potato around your house, you have everything you need to set up this trap.
Slice up some potato pieces and put them into a house plant for a few days. If you see little bite marks in the pieces after a couple of days, you'll know you have some larvae in there and can take further steps to get rid of them. 
DIY Gnat Trap by Home Guides
(Real) Cinnamon Powder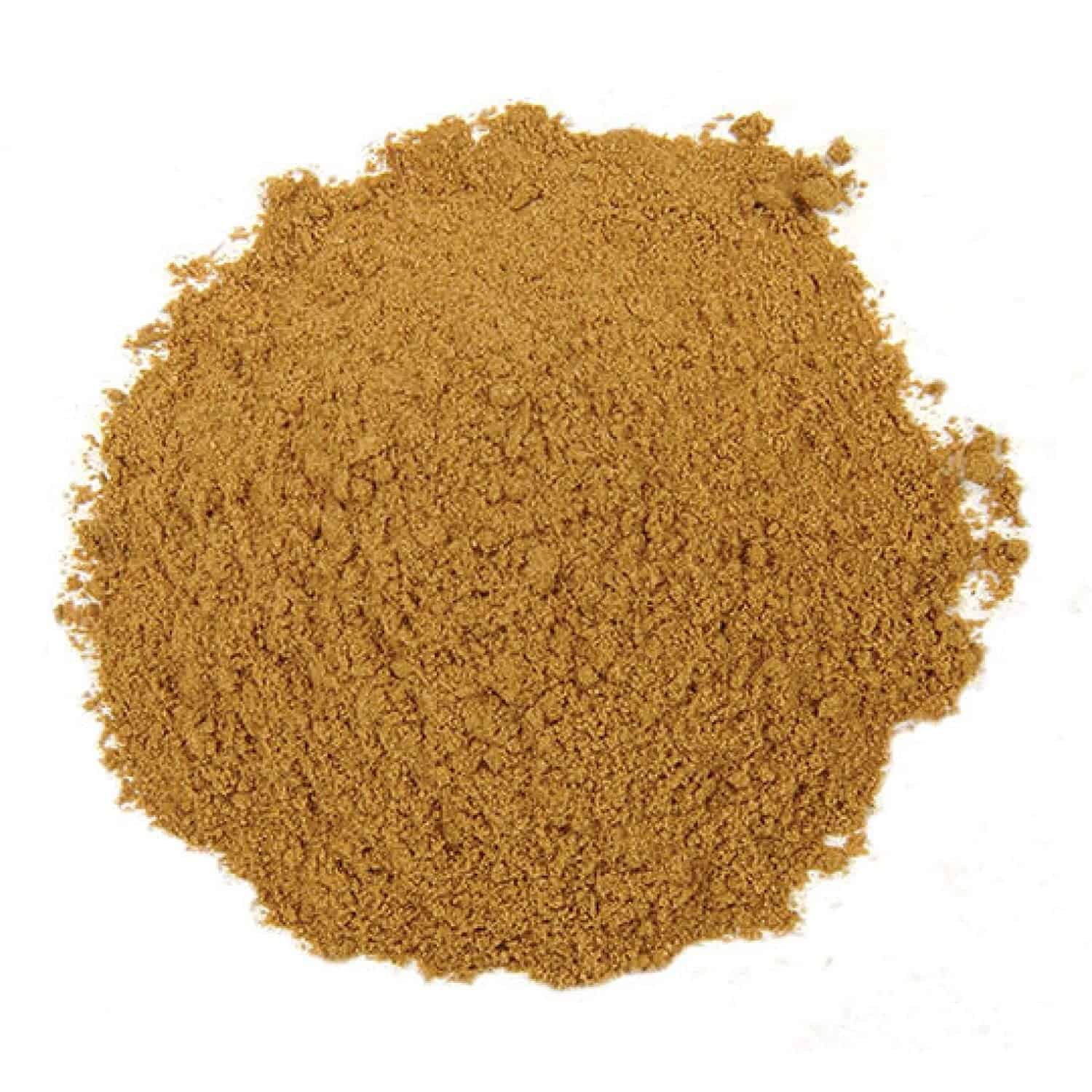 This isn't the kind of cinnamon you get at the grocery store, you need to make sure you get *real* cinnamon powder. Once you have that, sprinkle it in your house plants
This actually kills off the fungus that the gnats and larvae feed off, so if they don't have any food then they'll fly away (or die off). 
How To Control Fungus Gnats by Small Footprint Family
Water With Care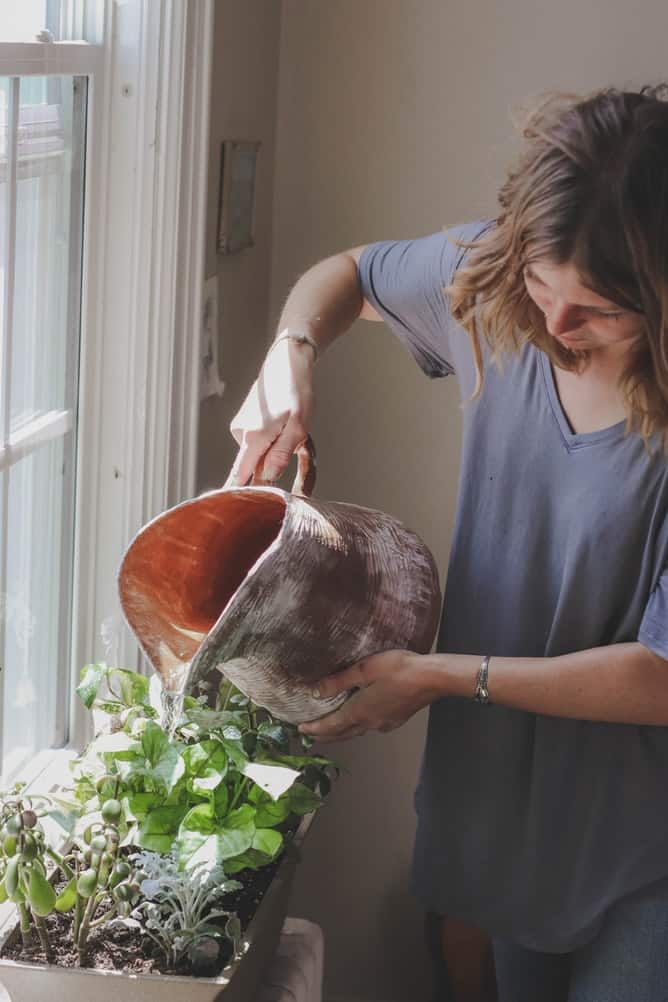 If you want to keep things really natural, you can try to water your plants strategically. 
Let your plants dry out between waterings and then the next time you water them make sure the top two inches are dry. Check out the Good Earth Plants blog to learn more details. 
Getting Rid of Fungus Gnats by Good Earth Plants
Try A Glass Of Wine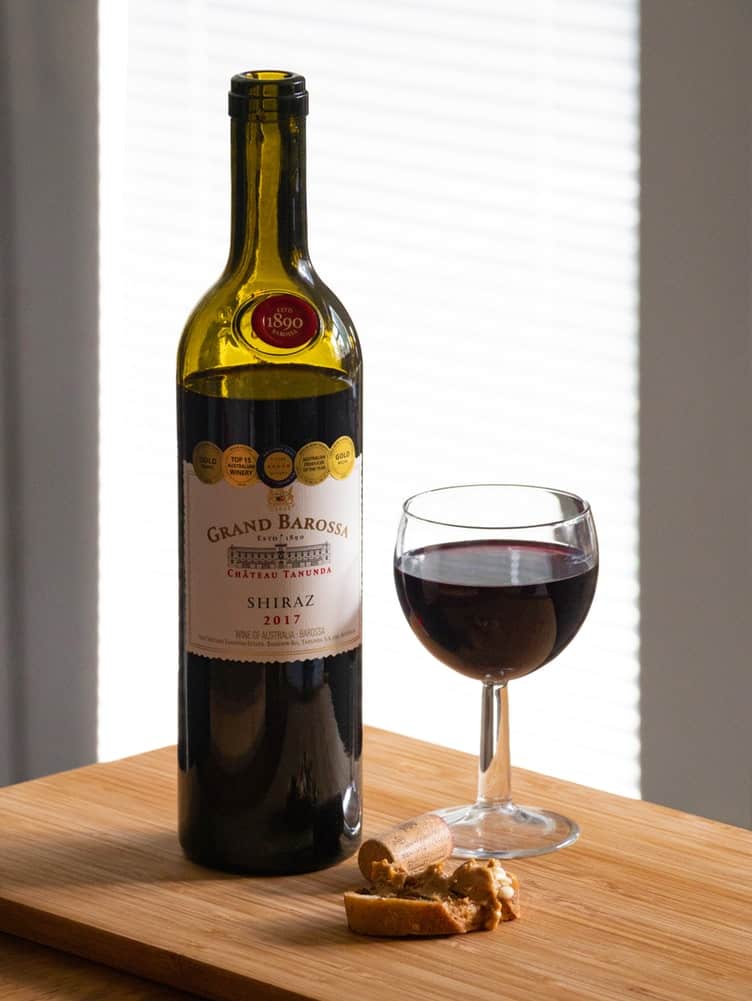 You'll need to sacrifice a glass of red wine for this one, but it's for a good cause!
Put out a small glass of wine, add a drop or two of dish soap, and watch the gnats flock and get stuck. 
How to Get Rid of Gnats in Your House by PestWiki
Peppermint Oil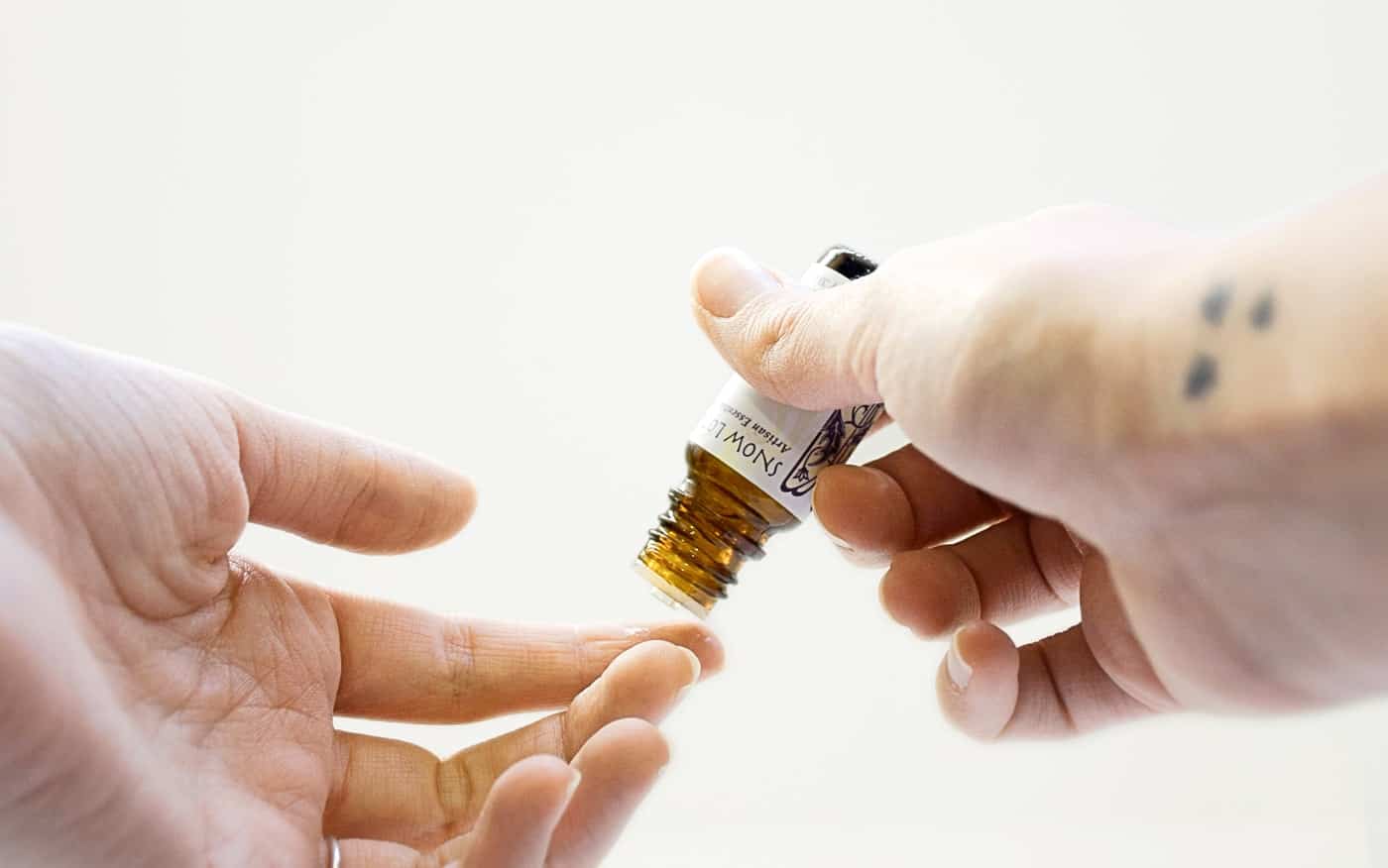 A peppermint oil spray works as a natural gnat repellant, and it's super easy to make. 
All you need is some peppermint oil, water, liquid dish soap, and a spray bottle. Check out Tips Bulletin to learn more. 
Gnat Repellants That Really Work by Tips Bulletin 
Add Some Sand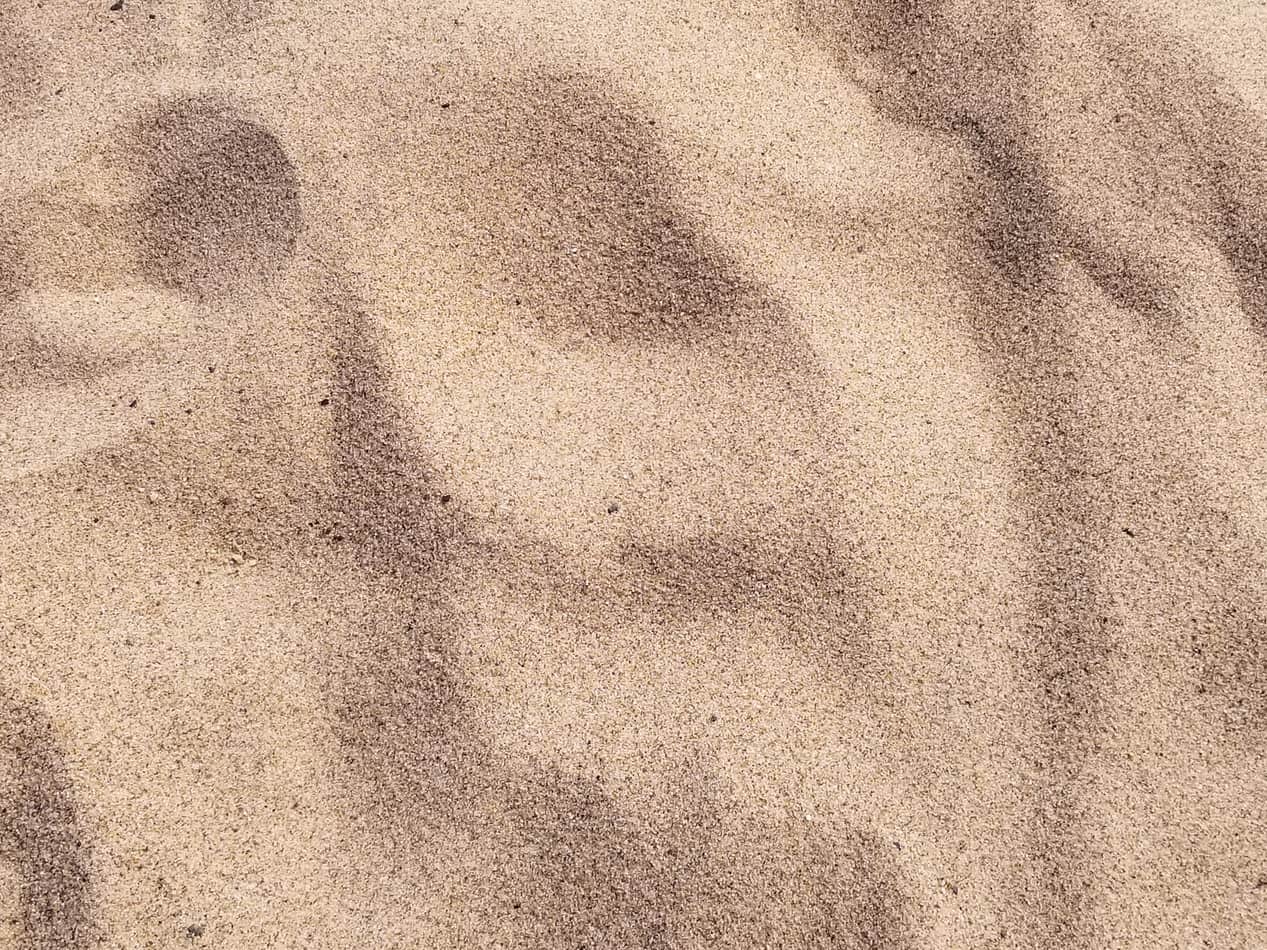 Adding some sand to the top of the soil will prevent gnats from laying eggs in your plants because it keeps the top of your soil dry. 
The Small Footprint Family suggests having some fun with this by using colored sand. 
How to Control Fungus Gnats by Small Footprint Family
Clean Up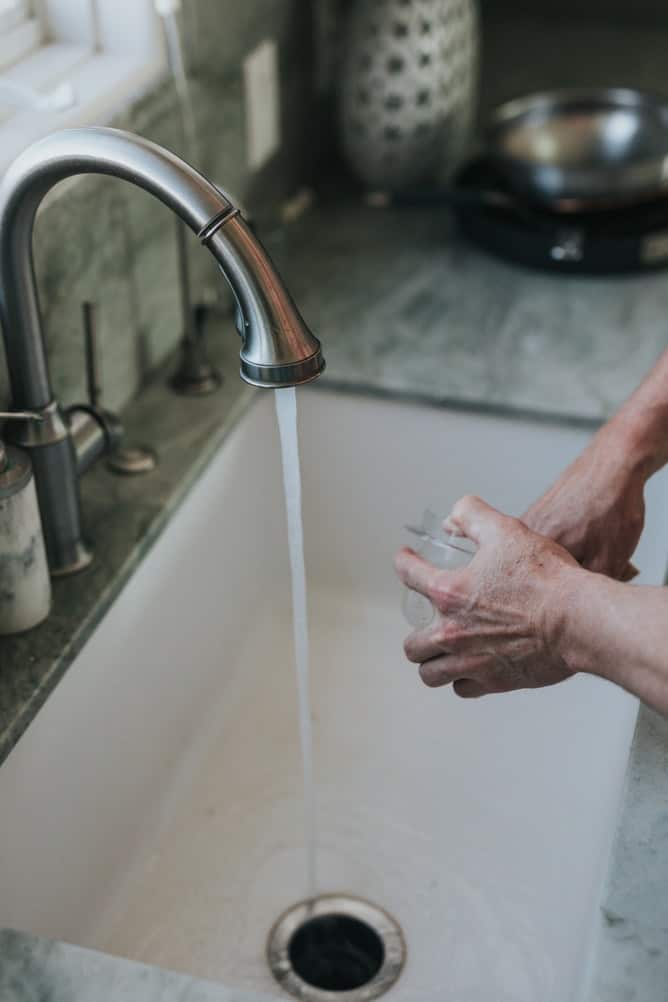 The best way to get gnats out of the kitchen? Scrub it down. 
Gnats are drawn to dirty dishes, spoiled food, and unkempt counters (hey, we're all guilty of it). Give your kitchen a good scrubbing and watch the gnats disappear. 
How To Get Rid Of Gnats by PestWiki
Castile Soap Solution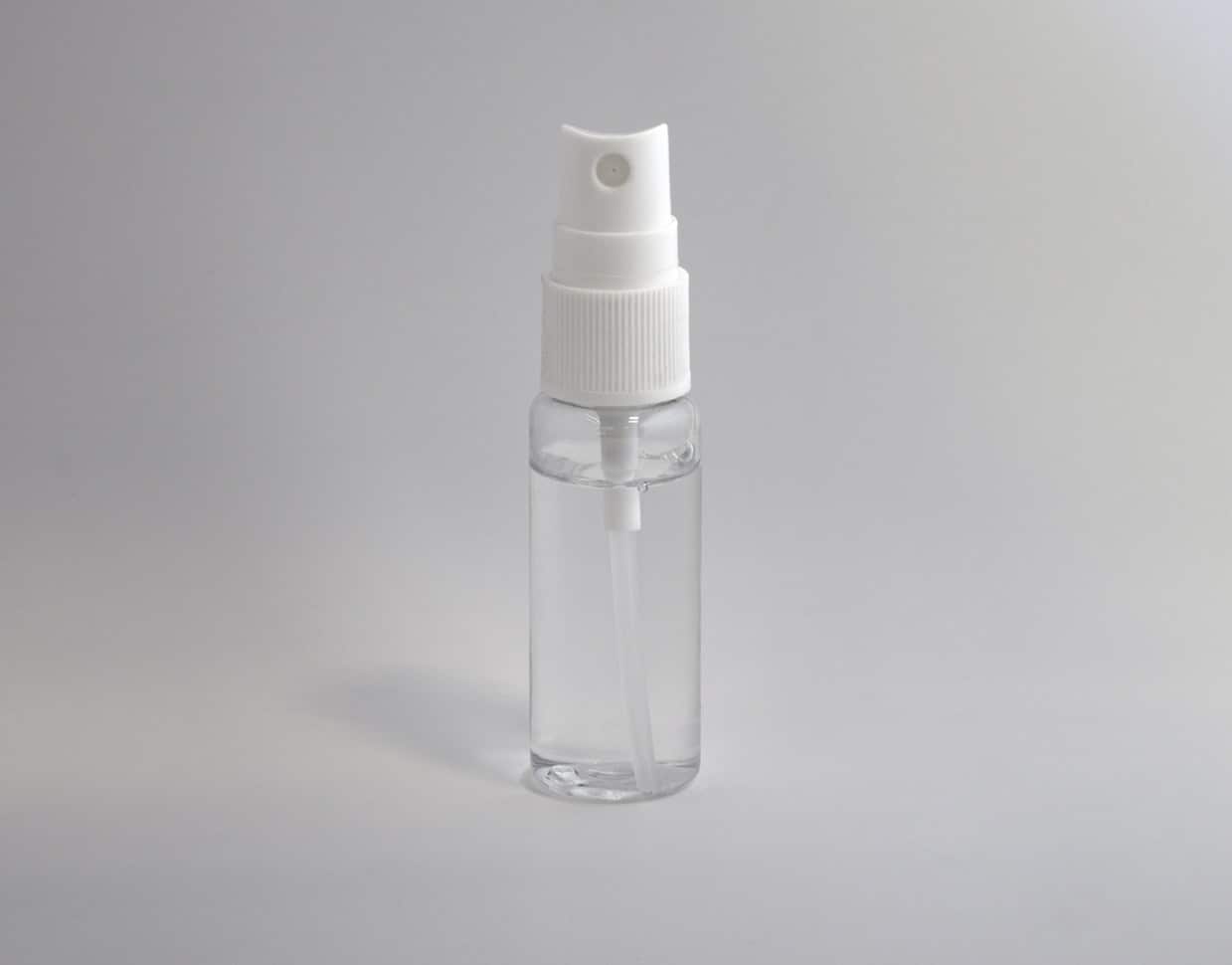 This is a great way to get gnats away from your plants (inside or outside) because it's safe for the plants but not for the gnats!
Create a mixture of Castile soap and water to spray on your plants every few days. It'll keep the gnats away and your plants looking great. 
How to Get Rid of Gnats by PestWiki
Chamomile Tea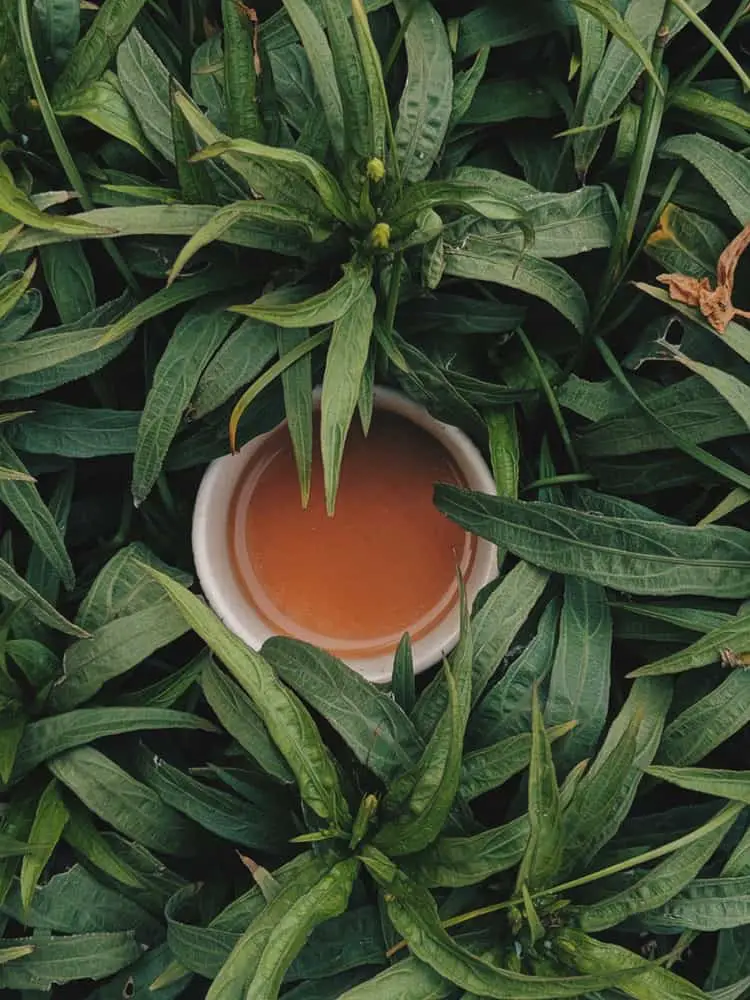 Adding some weak (cold) chamoile tea to your soil will keep gnat larvae from hatching/growing. 
This won't get rid of the existing gnats, but it will stop more from coming. 
How to Control Fungus Gnats by Small Footprint Family
Lavender Plants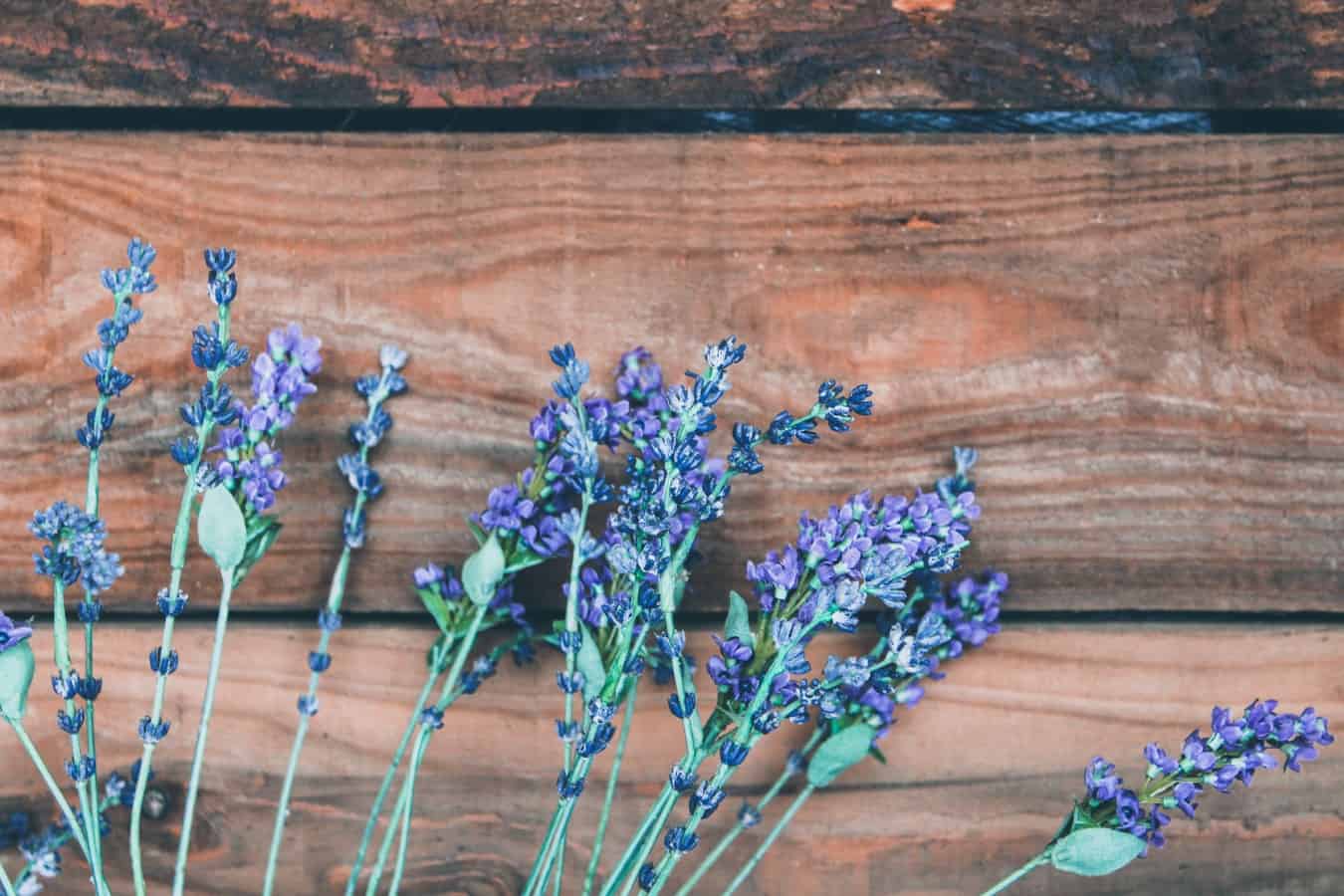 This is a fun, pretty, and pleasant way to keep gnats away from your yard. Just plant some lavender plants!
They work as a natural repellant and are a nice addition to your garden. 
Simple Gnat Repellents That Really Work by Tips Bulletin
Conclusion
Gnats love rotting food, moist areas, and really love to lay eggs and make your problem even worse. Whether it's a problem in your kitchen, back yard, a house plant, or your gorgeous bouquet of flowers on your dining table, there are a lot of really easy ways to get rid of them. 
The best part is that by making the traps by yourself, you will know they are safe and have no chemicals in them.